David Bowie's Art Collection to Be Exhibited and Auctioned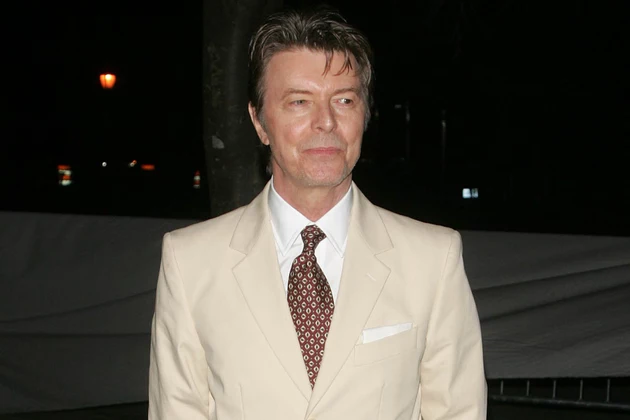 David Bowie fans will have a chance to see — and even possibly own — pieces from his personal art collection later this year.
NME reports that "around 400 items" from Bowie's art inventory are scheduled to make up a touring exhibition titled Bowie/Collector. The display started in London on July 20, where it will remain until Aug. 9; from there, it will move on to Los Angeles (Sept. 20-21), New York (Sept. 26-29) and Hong Kong (Oct. 12-15).
"David's art collection was fueled by personal interest and compiled out of passion," said a spokesperson for Bowie's estate. "He always sought and encouraged loans from the collection and enjoyed sharing the works in his custody. Though his family are keeping certain pieces of particular significance, it is now time to give others the opportunity to appreciate – and acquire – the art and objects he so admired."
The "acquire" part of the program begins Nov. 1, when Bowie/Collector arrives at Sotheby's in London for a 10-day display, after which it's scheduled to be auctioned off over a two-day period on Nov. 10 and 11. According to the Sotheby's website, the core of the collection includes "a remarkable group of more than 200 works by many of the most important British artists of the 20th century, including Frank Auerbach, Damien Hirst, Henry Moore and Graham Sutherland."
"Bowie's famously inquisitive mind also led him to collect outsider art, surrealism and contemporary African art, as well as pieces by eccentric Italian designer Ettore Sottsass and the Memphis group," adds the auctioneer. "Bowie's diverse tastes nurtured his extensive archive of important works from celebrated, and less widely known, artists in a collection of unparalleled eclecticism."
Every David Bowie Single Ranked
Source:
David Bowie's Art Collection to Be Exhibited and Auctioned