Game Preview: Texas Tech vs Stephen F. Austin
Ashley Wirz, 1340TheFan.com
IT'S FINALLY FOOTBALL SEASON AGAIN!
OK, now that that's out, let's talk about some Texas Tech football.
The last time Texas Tech played Stephen F. Austin was in 2013. The final score was 61 - 13, Mayfield to Amaro was a common theme and Kliff Kingsbury was undefeated as a head coach.
It's now 2016. Baker Mayfield is a Sooner, Jace Amaro is a Jet and Kliff Kinsgbury is no longer undefeated.
The final score should look similar on Saturday, September 3rd, though.
Last season when previewing Kansas State, I wrote that the Red Raiders were struggling to find the "killer instinct" that Kingsbury wanted:
Nerves of steel is not something that can be coached. It's an x-factor that cannot be quantified. I think Patrick Mahomes has it...

It's that x-factor that the team as a whole must have to be able to close out games like TCU and OSU. Coach Kingsbury called it the killer instinct early this season after the team's 59-45 win against SHSU. He said the team lacked the killer spirit.

It must be frustrating for a coach to set out game plans that will work to only seem them fail in execution. There is only a certain amount of time a coach can spend on catching. Focus and instinct are traits that are only attainable if players work on them personally.
That still rings true in 2016 and will be the main theme of Saturday night. In Kingsbury's tenure, he hasn't found a way to beat bad teams badly. Texas Tech played Kansas close last year, and Kingsbury blamed himself.
Texas Tech has played UTEP close. Battled SMU. Lost to West Virginia twice. Almost lost to a Kansas State team last year that was 0-5 in the Big 12 at the time. Allowed FCS Central Arkansas to remain in the game in 2014. Sam Houston scored 45 in the opening week of 2015.
It's now year four in the Kingsbury Kingdom, and this team, more than the last three years, will reflect Kingsbury's leadership. Over 90 percent of this team was brought in by Kingsbury and his staff.
If this team lacks a killer instinct in 2016, it's because Kliff Kingsbury lacks a killer instinct.
The good news is, Kingsbury revamped his coaching staff (for various reasons), and this staff is better than last year's.
Kevin Patrick is going to make a big difference on the defensive line. Emmett Jones will help the receivers. Joe Robinson will be huge for the Red Raiders special teams. Deshaun Foster and Kevin Patrick will help.
This biggest hire Kliff made this offseason doesn't deal with Xs and Os, however. In fact, he's already done most of his work in the spring and over the summer. The X factor, the man that will change the complexion of this Red Raider football team, is Rusty Whitt.
Much has been said about the badassness of Rusty Whitt. Every player I interviewed at this year's Texas Tech Football Media Day had high praise for Whitt. The discipline that Whitt has brought to this program will be noticeable. The conditioning will affect how hard this team can go in the 4th quarter.
Rusty Whitt is the answer to the question that Kliff Kingsbury has been trying to answer since he took over at Texas Tech. It also allows him to be the player's coach I think he wants to be. Whitt is the hard-nosed guy who puts everyone through the ridiculous workouts. Kingsbury can just focus on his offense...I mean, team.
As far as Stephen F. Austin goes, there isn't any reason that Tech should lose this game. In my mind, there's a 100 percent chance that Texas Tech will win this game. Texas Tech hasn't lost a season opener since Kliff Kingsbury and company lost a game to eventual National Champs Ohio State.
This SFA team is not Ohio State.
However, there are things to watch and things that can be learned from Texas Tech's 2016 season opener.
Offense
There are several new faces on the offense this year. The face that matters most though is Patrick Mahomes.
The 2016 Red Raiders will live and die by the right arm of Mahomes. Don't worry, though -- he's totally up for it. The junior quarterback is on close to ten preseason watch lists and will be a finalist for those at the end of the season.
In this game, he'll be in mid-season form. He'll account for five touchdowns in the first half, and won't put in much time in the second half. Mahomes will be running from danger and executing anyways.
Backup Nic Shimonek will get at least an entire quarter of work, and then Payne Sullins will get some mop up duty. You won't see Jett Duffey.
Justin Stockton, Demarcus Felton and Quinton White will all get close to equal snaps while Kingsbury looks for a lead dog to emerge from the rubble.
Look for a multitude of receivers to get in the action.
This new offensive line will have their hands full with one of the best defensive fronts in the Southland Conference. The Red Raider offensive line will survive and advance.
Defense
The Red Raider defense will face a Lumberjack offense that returns most of its skill positions, but only two offensive linemen. That means the defensive line gets a chance to shine, but the secondary might struggle early against a competent SFA offensive attack.
The linebacking corps is an enigma this year. They are more athletic and have more potential than in years past, but the Red Raiders have three true freshman, a true sophomore, a senior transfer and a senior who's lettered three years. That's a lot of youth.
I think this defense will bend early, but lock it down in the second half as they prove they are better than SFA physically and better conditioned. Thanks, Coach Whitt!
The defense will outplay SFA and look dominant at times. They will also make some mistakes. They'll limit the big play and force several turnovers. Jah'Shawn Johnson will make a big play. Luke Stice will be seen running from sideline to sideline like an animal.
Special Teams
We'll see a rotation of returners and a specialized special teams coordinator, Joe Robinson.
Robinson is someone thought to be one of the best special teams coaches in the nation. He'll be trying to replace one of the best kick returners Texas Tech has ever seen.
Tech won't punt in the first half. Believe me. Believe me.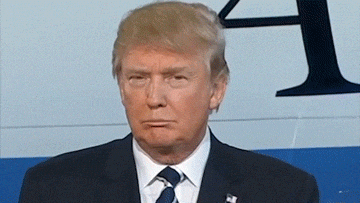 Prediction
For my full prediction and more thoughts on the game, tune in to Countdown to Kickoff on Saturday, September 3 on 1340 AM or listen online from 4 to 6 p.m.
BONUS

2016 Texas Tech Media Day Interviews

MORE

2015 Texas Tech Football Highlights