Texas Tech Needs to Embrace the Dark Side to Beat West Virginia [Game Preview]
Ashley Wirz, 1340TheFan.com
The game at Kansas State was predictable. The outcome, in my opinion, was inevitable. Texas Tech was going to make more mistakes than Kansas State. A missed block led to a pick six. A late block killed a drive. Penalties were lopsided.
Penalties have been a problem at Texas Tech since the Leach era. It's nothing new. So why do they affect the Red Raiders so much? Since 2013, there's only one team that's been penalized more than Texas Tech: Baylor.
In that same time frame, the Bears are 36-5, while the Red Raiders are a mediocre 21-20. The Bears were 10th in the league in penalties three out of four years. The same Bears who average over 85 penalty yards per game over the Kingsbury era.
How does Baylor overcome the penalty plague that the Red Raiders can't?
The popular answer would be defense, but it's more than that. Baylor has a bad attitude on the field. Texas Tech is timid. Kingsbury has been looking for an edge since he got here. He calls it "killer instinct."
The problem with the Big 12 right now is no one knows how to win. Texas Tech has leveled off at a 7-5 program and needs to shake things up. Texas Tech, as a program, has no identity. They are floating along. The act is stale -- similar to where Hulk Hogan's career was early in the WCW era.
Bear with me while I take you back to back to one of the best moments in my childhood.
The year was 1996. Hulk Hogan's career was stalling quickly. He'd been the then-WWF face since the early 80s. A good guy reminding everyone to eat their vitamins and say their prayers, brother. Hulkamania was no longer running wild on anyone.
Hogan jumped ship to a new promotion called the WCW a few years prior and made a minor resurgence, but was still the played out, hack-y Huklamanic everyone was getting tired of.
Then, the unthinkable happened. At WCW Bash at the Beach, Hulk Hogan dropped the biggest leg in the business onto "Macho Man" Randy Savage. He turned his back on WCW and joined The Outsiders and a little faction called the New World Order, brother.
Long story short, he went from good guy to bad guy. He went full on Keyser Soze.
He also dropped one of the best promos of all time, featured below.

Hogan turns Heel: The Birth of the NWO by wwfwcwclassics
Hulk Hogan embraced the hate he was experiencing. He drank it all in. The NWO dominated with Hollywood Hogan at the helm. He wore black. He got rid of his vitamins schtick. He embraced the dark side and went all out. He found an identity.
Texas Tech has been hovering in between good and bad since Kliff has arrived.
It's time to embrace the hate. Play with an attitude. Wear black. Find an identity and be great at it.
You want to throw it 100 times a game and play mediocre defense? Freaking own it.
You want to play fast and free, penalties be damned? Own it.
You want to wear fancy custom-made suits? Suit up.
There is an opening right now in the Big 12 for a bully.
Texas is down. OU is soft. Baylor is trying to stray from the reputation of their past.
It's time for Texas Tech to embrace the dark side and drop a leg on West Virginia.
Texas Tech is a better home team under Kingsbury than they have been on the road, so this is a perfect week to make the turn. The Red Raiders will find the elusive killer instinct and blow out West Virginia. It's all set up. Rising from the jaws of defeat like a phoenix from the ashes.
It's time to take the next step.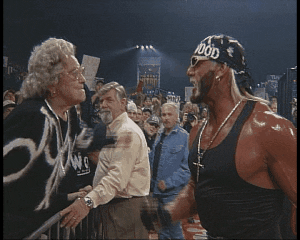 Against West Virginia, to me, the Xs and Os don't matter. Texas Tech just has to find an identity. If they do, this team can win six more games this season, including the WVU game.
If they don't? It's going to be a long season.
To hear more in-depth coverage of the West Virginia / Texas Tech game, tune into the Countdown to Kickoff show at 9 a.m. on SportsRadio 1340 the Fan. Game kickoff is at 11 a.m. at Jones AT&T Stadium.
2016 Texas Tech Football Highlight Reels