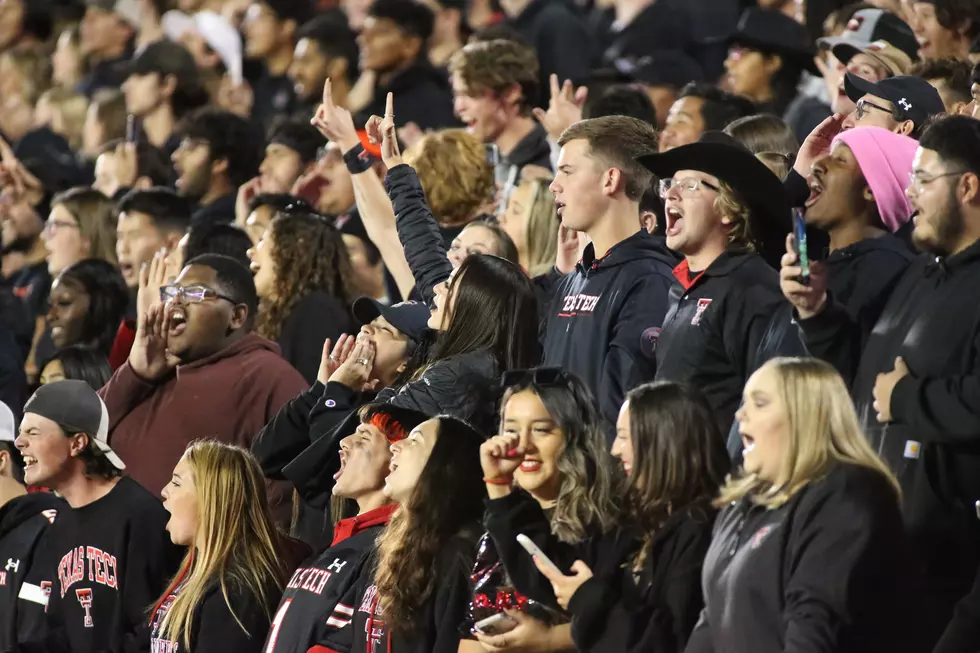 Baylor LB Dunks on Weak Lubbock Atmosphere
Paul Roberts, KKAM.com
Before the Texas Tech contest against Baylor, there were some thoughts about the game, as there generally are, from both sides of the game. Baylor pundits naturally leaned toward Baylor, while Texas Tech pundits mostly leaned toward Texas Tech.
Again, generally, that's how it goes when the spread is close and the teams are evenly matched. That's not exactly what played out on Saturday when the teams met. Heading into the game I thought Texas Tech could win by as much as 10 points, though I had my reservations about the Baylor offensive and defensive lines which hadn't played to their full potential but could.
What I wasn't worried about was the Texas Tech atmosphere. I mean come on, it was a night game, a blackout, throwbacks were being worn, and Patrick Mahomes was being honored at halftime. That's like a perfect recipe, right?
Wrong.
Sure the crowd might have started hot and was electric during the Mahomes announcement but subsided quickly. It certainly didn't help that the Texas Tech offense only mustered 3 points in the first half, but a comeback attempt fell flat in the second half, much like the crowd.
Baylor podcast host and Twitter nerd Drake C. Toll wasn't worried about the Texas Tech crowd despite being winless against Texas Tech since 1990. It sucks to say, but he was pretty much dead on. Even if it is rich for a Baylor fan to throw stones at other environments not being all that intimidating.
Baylor linebacker Matt Jones also talked about the fans streaming out of the stadium down seven late in the third quarter.
Again, it's rich coming from Baylor, but they aren't wrong.
Are Texas Tech fans all bark and no bite? They certainly bring the heat on Twitter when someone calls Texas Tech a desert. The Red Raiders also bring it during basketball season and obviously affect the home court in Lubbock, Waco, Fort Worth, and Austin.
But in football? Maybe it's time for some harsh truths. The crowd against West Virginia was noticeably bad and the Baylor crowd was better, but not great. Certainly not to the level of the 2000s or Basketball at the United Supermarkets Arena.
So how do we rectify the poor atmosphere at the Jones? The easiest answer is to win more. Joey McGuire and his team failed at that on Saturday when Baylor came to town, but have been successful four other times in Lubbock so far. Unfortunately, the Red Raiders have also lost all of their road games so they sit at 4-4. I guarantee you an 8-0, 7th-ranked Texas Tech wouldn't need to intentionally not sell tickets to the game for fear of being overrun by an opposing fan base.
TCU is having to do that exact scenario, but why doesn't that translate to a sold-out Lubbock crowd that is into the game and loud on third downs? I'm not certain, but I do think it will improve.
Sometimes the start of getting better is admitting you have a problem.
So, Texas Tech fans, you have a problem at Football games. Let's get better.+
Texas Tech Football vs Baylor Bears (October, 29th)
Patrick Mahomes Inducted into Texas Tech Ring of Honor
Mahomes was on hand for the ceremony at halftime of the game between Baylor and Texas Tech.
Texas Tech Football vs WVU