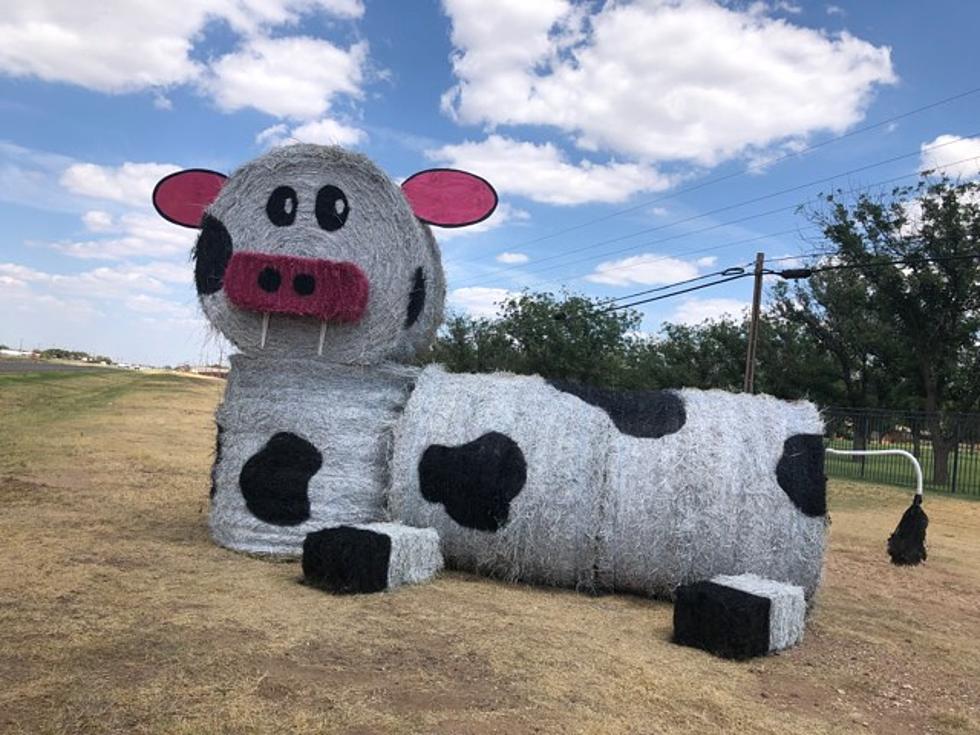 Children's Home of Lubbock Displays 'Moooving' Hay Bales
The Children's Home of Lubbock
OK, I couldn't help reference one of my all time favorite movies, Twister, since weather is my thing, but there's no better way to show you how The Children's Home of Lubbock is advertising their upcoming Fall Festival.
The 2019 Fall Festival and BBQ is being held on Saturday, September 21st, from 10 a.m. until 2 p.m. at The Children's Home of Lubbock, located at 4404 Idalou Road across the street from Metal Mart on Highway 82.
More information about the event, including pre-registration for its silent auction, can be found here.
https://www.facebook.com/events/523144624893714/
If you get a chance to drive out to Idalou, take a moment to stop and enjoy the scenery and take a photo with a giant cow made of hay bales!