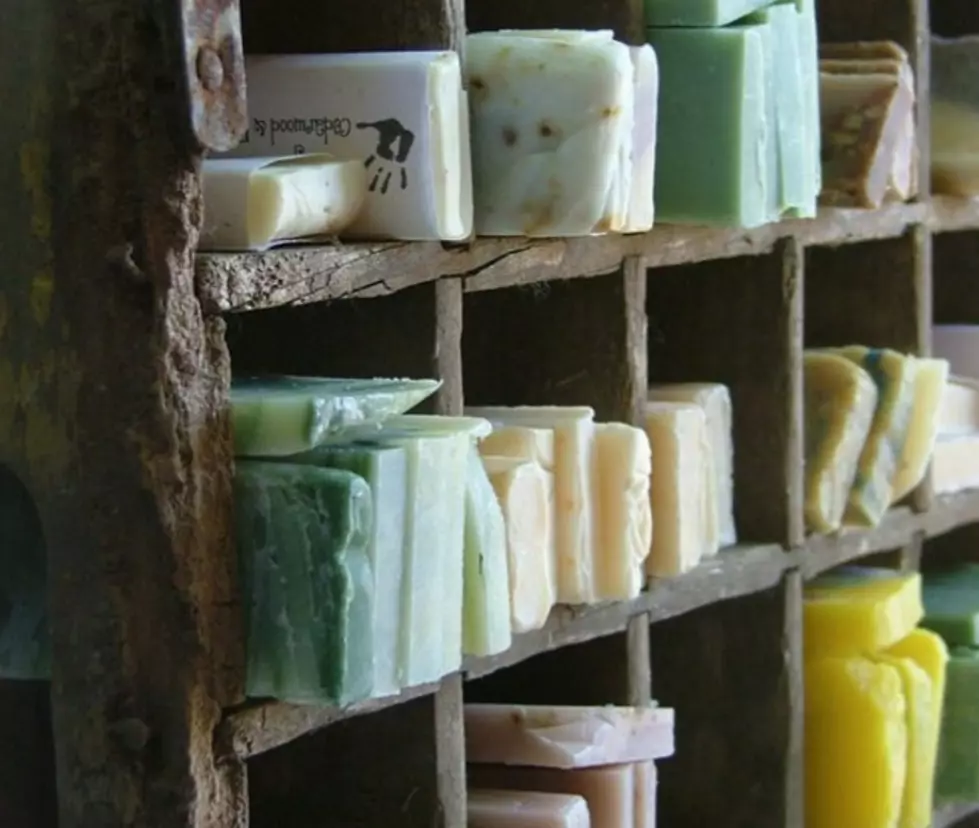 Dirty Deeds Soap Has Advice for Small Business Wanting to Go Virtual
DirtyDeedsSoaps on Etsy
Enter your number to get our free mobile app
For many small businesses, one of the best ways they can continue to serve their customers during the coronavirus pandemic is by making the effort to go online. It can seem like a daunting task on top of every other responsibility a small business owner faces each and every day.
Heather May, in addition to her many other pursuits and being a wonderful mother, is also a local soap maker who's been online since 2009. She has some really helpful hints on getting started:
My name is Heather and I have been a small business owner since 2009. My first business Dirty Deeds Soap has always been an online business. For a long time we were very popular on Etsy and we were in Southern Living Magazine, Ladies Home Journal, and Ad Week.

Here is my top 5 Tips to moving to an ecommerce store to better serve your customers safely.
Top 5 Tips to Moving to Online Sales
1. Great photos. I want you to think about the photos you post on your website or social media as being similar to your window display or your window dressing. Dynamic photos helps engage the eye especially when there's a stream of products and content in front of your customer faces.
2. Clear title and description. SEO picks up the title and the first few words in your description for search as well as being easy for your customers to search your site. SEO sounds scary, it's not. I might try to talk more about it in depth another post.
3. Pick your online website/platform. There are many options out there from Etsy, Shopify, eBay, Amazon and your own website. The list could go on and on. I like to have a few different options because different demographics use different platforms. For example we use Etsy because we are a handmade item. We have our own website and we also sell on Amazon though it's our least taken care of platform. (We aim to change this.) Each one has its advantages and disadvantages and or fees. It's important to price your items with those things in mind.
4. Prepare yourself for shipping costs. We use USPS which is helpful for us because we have tracking for both us and our customers. I can order and print directly from the USPS site, etsy or our website. You will need a printer, paper and boxes/envelopes. You can order priority boxes/envelopes FREE from the USPS as long as you use them for priority shipping. You will also need a scale. We got ours when we opened a STAMPS.com account. Some businesses don't charge shipping but include it in the items cost. Most important is to know how much your item will cost to ship so you can either charge the right amount or build it into the cost.
5. Breathe. I know it can sound daunting and overwhelming to completely change your business model if you did not have an online presence. Find a good mentor that you can bounce ideas off, IE this group and just take the jump. You will end up stronger and more accessible to your community and beyond this way.

If this seems more helpful than self righteous, I'll continue to delve into some of these more. SEO, product photos, social media, advertising, building a listing -- I'm happy to share some of the info I have garnered with being an online business owner for over a decade.
---
If the task of going and maintaining an online presence still seems daunting, or if you'd like to sell your products directly through your own storefront, there's help for that, too. Townsquare Media can build and maintain your website. For more information on that, contact Ty the Digital Guy at ty.bufkin@townsquaremedia.com.
Lubbock Etsy Artists We Love