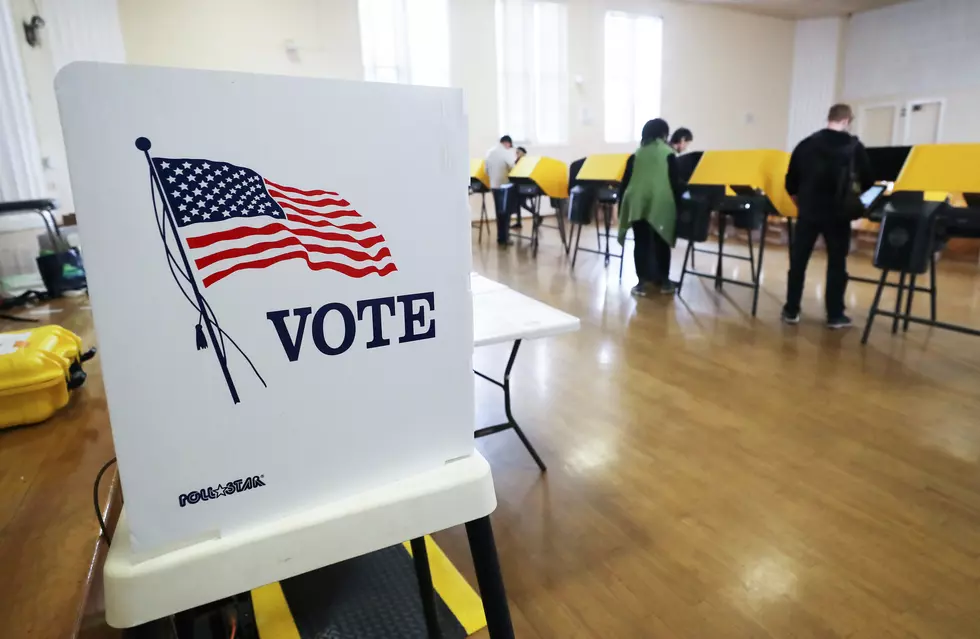 Early Voting Begins Today In Texas
(Photo by Mario Tama/Getty Images)
Early voting is on.
If you're like most people, you're ready to express your preference so that everything else will just stop. It's just too much noise out there and I don't know too many rational human beings that heard something in the last couple of months that made them change their mind. All the blather you've been hearing wasn't even about you changing your candidate, it was actually about getting you mad enough to get out and vote.
It is still absolutely insane that you can have a bank account, charge cards, and even legally change your name online, but you can't vote. It would be as simple as attaching/designating one vote to everyone with a social security card (I kind of feelike you need to be participating in the government if you're going to help choose it).
I suppose by now you know where to early vote, but the short answer to that is at United Supermarkets. Sure, there are some other places, but other than the Rec Center at Texas Tech, I don't see them getting too many takers (but here's the full list here).
You have from now until November 4th to early vote. I hope you'll take this opportunity to express your preference. Even if you're on the losing side, if enough people vote that way, it makes a statement and helps the other side understand that they are on notice.
It has also been made more difficult to vote (for some) by requiring certain forms of I.D. and there is a full list of those things here. I'm going to go ahead and say it again, it's a perversion of the process to make it harder to vote, but that's where we're at.
Happy voting and get it done!
Lubbock's Chickies Tasty Treats Is Halloween Candy, Elevated
Elevated Halloween treats from Lubbock's chocolatier- Chickies Tasty Treats
25 Pictures Of Dogs You Don't Have To Adopt