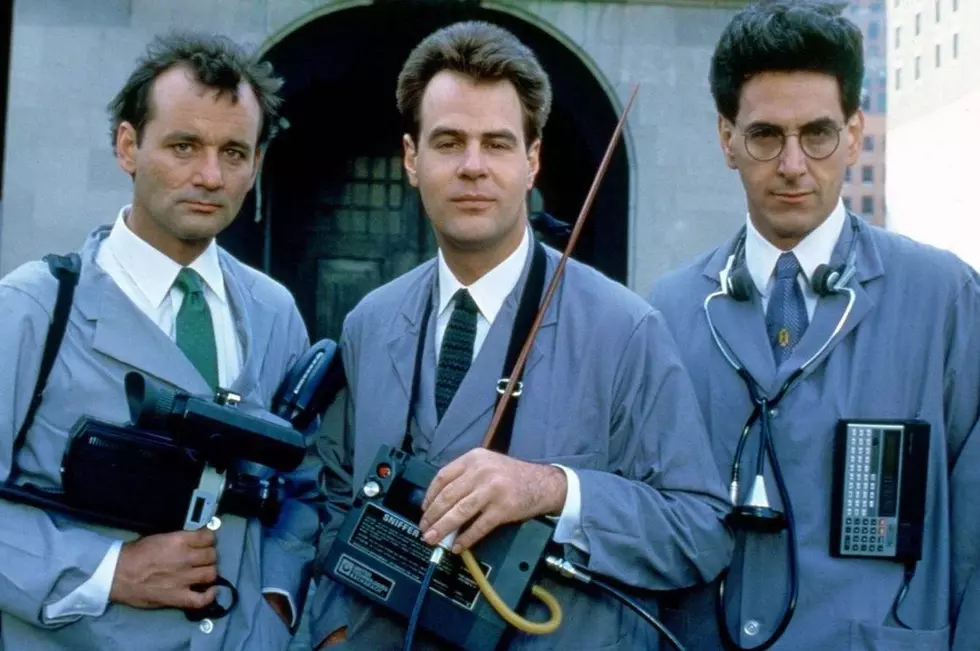 The Original 'Ghostbusters' Is Returning to Theaters For Its 35th Anniversary
Columbia
They're still ready to believe you.
Still, it's hard to us to believe that Ghostbusters turns 35 years old in 2019. It feels like only yesterday the movie came out, and became a cultural phenomenon. To celebrate this big milestone, there will be two nights of 35th anniversary screenings in theaters around the country, thanks to Fathom Events. The screenings will be preceded by an introduction with "newly unearthed and rarely seen alternate takes."
The anniversary event will also prime the pump for the upcoming Ghostbusters sequel from Jason Reitman, which will continue the story of the original franchise some 30 years later, with a new cast that includes Mckenna Grace, Finn Wolfhard, Carrie Coon, and Paul Rudd. That hits theaters next summer. The official description of the original Ghostbusters, and the event, from Fathom:
Fired from university research jobs, Drs. Venkman (Murray), Stantz (Aykroyd), and Spengler (Ramis) set up shop as "Ghostbusters," ridding Manhattan of bizarre apparitions. But even the spirit exterminators are severely tested when beautiful Dana Barrett (Sigourney Weaver) and her neighbor (Rick Moranis) become possessed by demons living in their building. Soon every spook in the city is loose and our heroes face their supreme challenge at a roof-top demonic shrine. If you want your spirits raised, who ya gonna call? Ghostbusters! This event features an introduction with newly unearthed and rarely seen alternate takes!
The Ghostbusters 35th anniversary Fathom screenings will take place on October 6 and 10. You can get more information at the official Fathom site.
Gallery — The Best Twist Endings in Movie History: