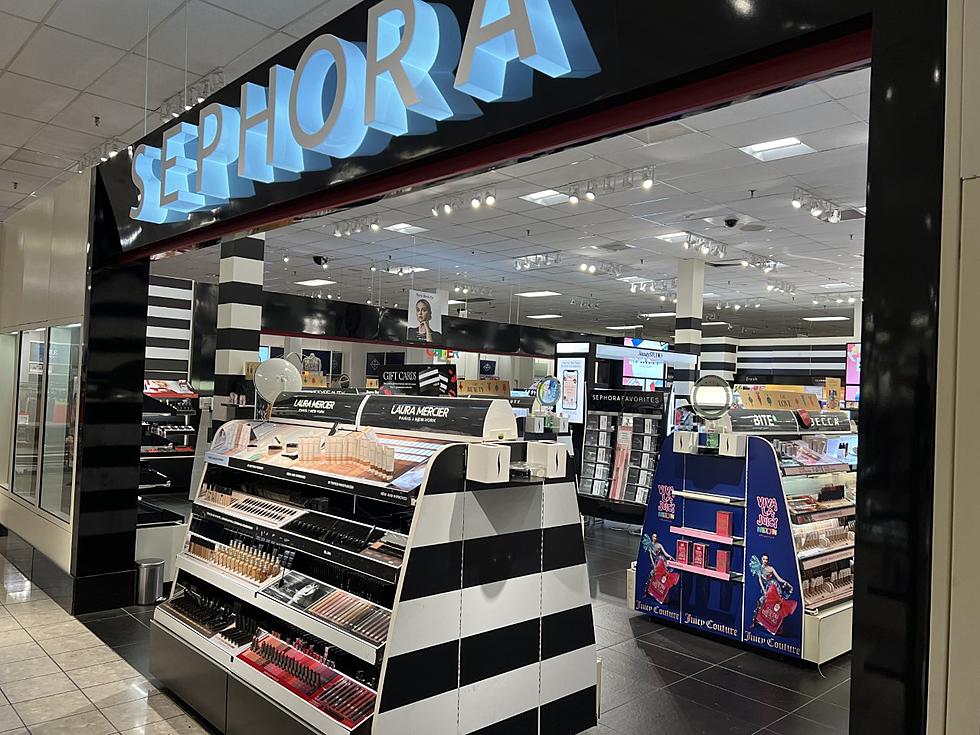 Is the Sephora at Lubbock's JCPenney Having a Huge Sale?
Kelsee Pitman, Townsquare Media
There is a viral video going around TikTok that the Sephora's locations in JCPenney stores are having a huge sale because they're closing. It's true that Sephora will no longer be inside that store because their contract with them is closing. Sephora will be moving over to Kohl's stores. Some have already been open, like the one here in Lubbock.
In the video below, you can see that so many things are on sale, some even 50 percent off. So I had to find out for myself what is going on with the one in Lubbock. I went to our local JCPenney and, as of the publication of this story, there's sadly no sale going on. I did talk to an employee and they gave me some information.
There will be a sale at some point in the Lubbock store, but they aren't closing until the summer time, so it will be closer to then. They're currently still getting some new products in, but not all. When the sale does happen, not everything will be one sale because they'll use some of it for their new makeup store that will open.
The new brand will be JCPenney Beauty, and it will be sold in-store and online. It officially launched back in October in select stores and online. Ten of their stores were selected to do this, with just two in Texas (McAllen and Mesquite). There will be 170 brands that will be included in their beauty store. JCPenney Beauty is taking it in steps, but is expected to be rolled out into all 600 stores by 2023 because the Sephora partnership ends in 2022.
We'll keep an eye out on when the sale starts here in Lubbock so we don't miss it because there's nothing like a good sale. If you need a certain product and the one in
JCPenney doesn't have it, don't forget the Kohl's on 82nd and Indiana does have their brand new Sephora open and ready to serve you.
Iconic Lubbock Businesses That Have Closed Over the Years
These 180 Kids Have Gone Missing in Texas in 2021