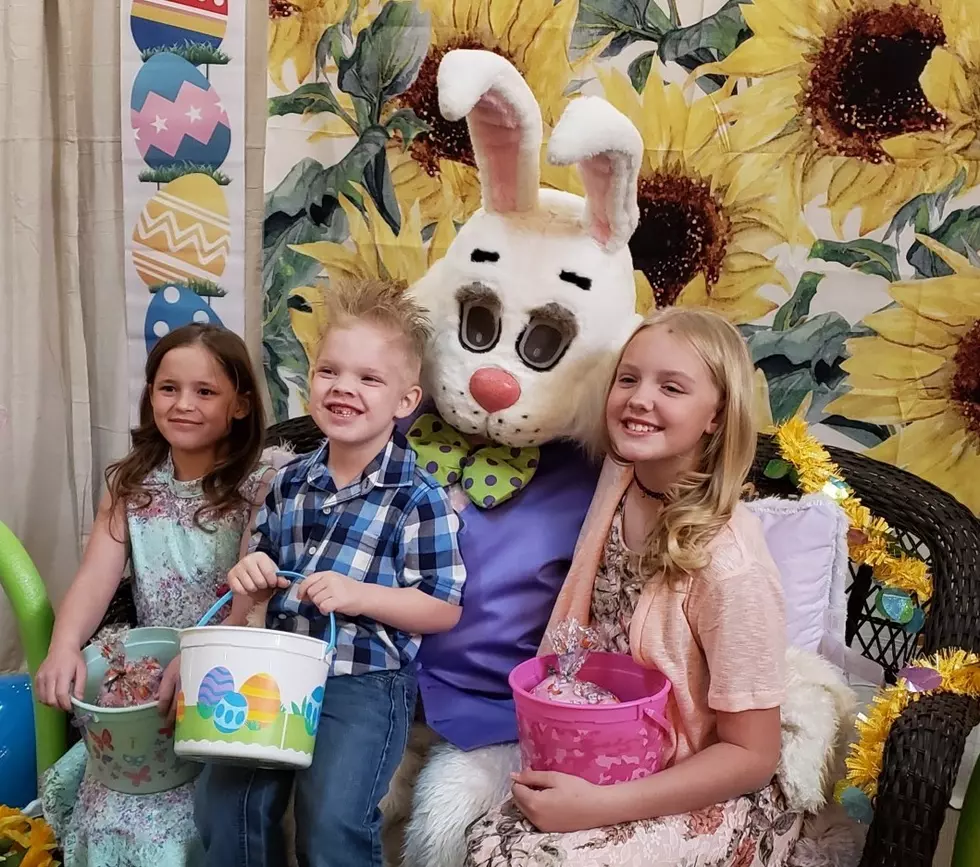 Lubbock Kids Can Spend Time With The Easter Bunny With No Wait
EGGcellent Experience
I know it is crazy to think about but Easter is coming and if you want your kids to meet the Easter bunny there is a special experience here in Lubbock for it.
Most of the time when you want to see a character you wait in a long line and get to see them long enough to take a picture, this experience is not that.
P.D.A. Productions started a couple of different programs for your kiddos to enjoy. One of those is called the EGGcellent Experience and you will have a personal 20-minute visit for the entire family to see "E.B." the Easter Bunny.
You will go to E.B.'s home where you "shrink" down to the size of a bunny rabbit and enjoy time with the Easter Bunny. You will be able to take all the photos and videos you wish with your own cameras.
They will have so many things to look at and do. They will have some activities and even some prizes to win. ​
The kids also get to talk with and ask questions of "E.B." and participate in an actual Easter Egg/Treasure Hunt. Each child goes home with surprises, some may even be personalized. The video below shows a little bit of what you will expect. The video is a couple of years old so some things may have changed.
You must get a reservation to enjoy this experience right here in Lubbock. You can find out more details on their website or call 806-782-5896. They also have a Facebook page.
Top 10 Places in Lubbock to Take Your Toddler & Young Kids
As a parent, you always want your kids to be engaged and excited! However, there is always an added bonus when they leave worn out and ready for a nice long nap! Here are the top spots in Lubbock to let your kids be active and have fun while simultaneously wearing them out at the same time.
10 Best Places to Get Margaritas According to r/Lubbock
These are some of the best places to get a good margarita according to
this Reddit thread
.