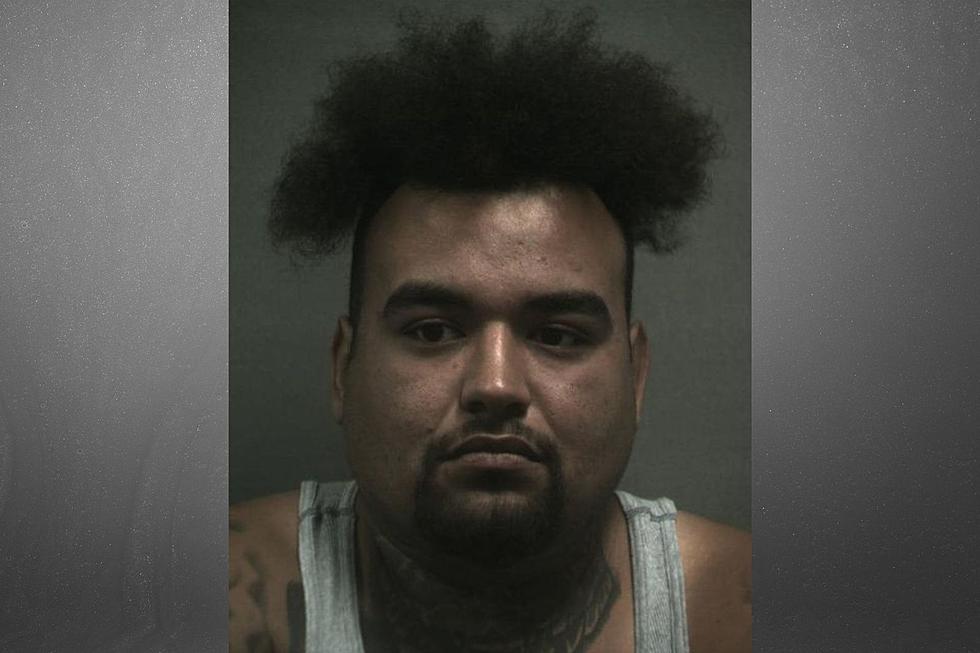 Amarillo Man Indicted on Federal Drug and Gun Charges
RSCO
An Amarillo drug dealer is facing in life in prison.
On Tuesday, August 29, 2023, 28-year-old Gabriel Michael Rendon was indicted on Federal drug and gun charges.
Gabriel Michael Rendon received the following charges:
possession with intent to distribute cocaine
possession with intent to distribute marijuana
possession of machine guns
possession of firearms in furtherance of a drug trafficking crime
felon in possession of a firearm.
Citizens of Amarillo can breathe a sigh of relief knowing that Mr. Rendon no longer terrorizes the streets of their city. Illegal firearms and illicit drugs are never a good combination, especially when those guns are possessed by a prohibited person. Together with the United States Attorney's Office and our law enforcement partners, we will continue to pursue the worst of the worst lawbreakers living amongst us in our communities," stated ATF Dallas Field Division Special Agent in Charge Jeffrey C. Boshek II.
According to the indictment Rendon possessed a total of 76 firearms including:
43 pistols
23 rifles
4 shotguns
4 revolvers
Rendon had a state court conviction out of Arkansas for possession of a controlled substance with the purpose of delivering, therefore it was illegal for him to have firearms in his possession.
Rendon's wife, Jane Marie Burgess, was also charged with a false statement during the purchase of a firearm.  According to a press release by the U.S. Attorney's Office, Northern District of Texas, Burgess allegedly bought guns for her husband, lying on ATF Form 4473 by indicating that she was the actual buyer when she actually intended to hand them over to Rendon. If convicted she faces up to 10 years in prison.
Rendon is still considered innocent until proven guilty in a court of law.  If convicted on all counts he faces life in prison.
The Biggest Drug Busts in the Texas Panhandle for 2022
Amarillo can be a rowdy place with some lawless characters. Here's some of the biggest drug busts made in the Texas Panhandle for 2022, so far.
Let's just say that these folks are in t-r-o-u-b-l-e.
Note from editor: An indictment is not a conviction. All individuals shown below who have not appeared in court for a judgement are to be presumed innocent until proven guilty.
REVIEW: Amarillo Homicides in 2022
The year 2021 saw a staggering 24 homicides in Amarillo, Texas--the highest number the city had seen since 1994. A lower figure for 2022 was predicted, but the year finished out with a total of 28 homicides.
Below is a partial list of those accused in this year's murders. We have intentionally left off this list those who have been No Billed by a grand jury, had their charges modified to a lesser offense, or wherein the accused is a juvenile.
This is not an exhaustive list and is subject to change, pending legal proceedings.
Updated: January 10, 2022
Unsolved Murders of Amarillo, Texas
These are the unsolved murders of Amarillo, Texas.
If you have any information or if you know something, call Amarillo Crime Stoppers at 806-374-4400.