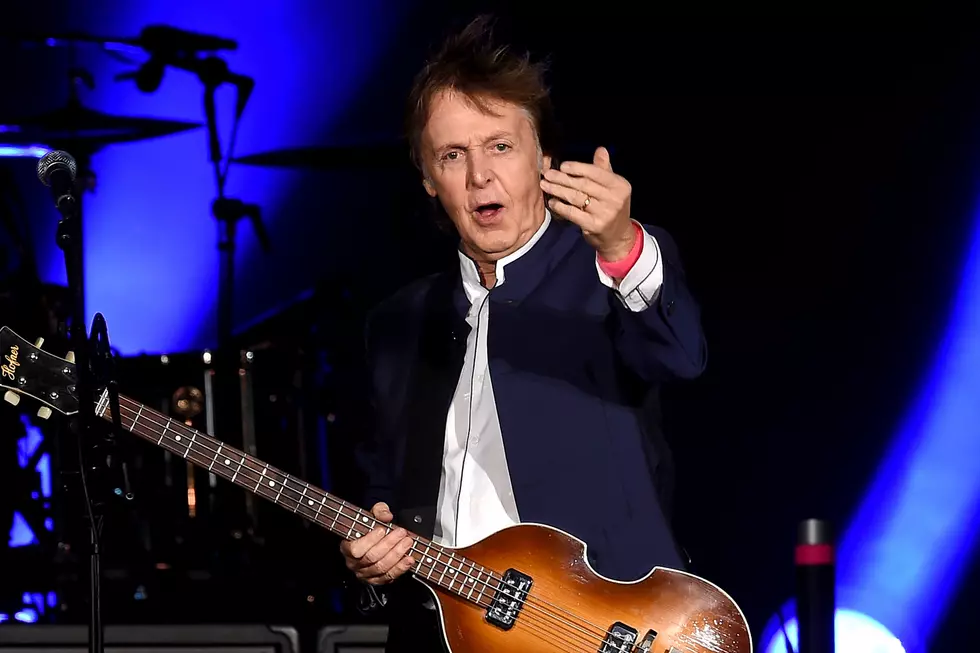 Paul McCartney Recorded a Christmas Album, but You Can't Hear It
Kevin Winter, Getty Images
Paul McCartney is already king of pop-rock holiday radio with his synth-driven 1979 staple "Wonderful Christmastime." But it turns out he also dominates his home stereo around Yuletide with a full album of Christmas carol instrumentals he recorded "just for the family."
"Years ago, I thought, 'There's not very good Christmas records,' so I actually went into my studio over a couple of years and I made one," the former Beatle told BBC Radio 4's World at One. "It gets brought out each year, I've just got a little demo of it, but the kids like it. It's kind of traditional — it's something they've heard through the years, and now it's the grandkids getting indoctrinated with my carols record."
While it's not technically an original Christmas album in the traditional sense, McCartney did assemble a goofy, holiday-themed recording as a present for his Beatles bandmates in 1965. Throughout the extremely rare set, which surfaced online in 2017, he impersonates an American DJ and plays cuts from artists like the Beach Boys, Elvis Presley and the Rolling Stones.
More recently, as part of Record Store Day's 2019 Black Friday event, McCartney issued a picture-disc vinyl single of new songs, "Home Tonight" and "In a Hurry," recorded during the sessions for his 2018 LP, Egypt Station. He also recently played bass on Ringo Starr's cover of the John Lennon tune "Grow Old With Me"; the track includes a string section inspired by George Harrison, rounding out the closest possible thing to a Beatles reunion in 2019.
McCartney also announced a Netflix adaptation of his 2005 children's book, High in the Clouds. He will provide original songs and music to the project, which features direction from Oscar nominee Timothy Reckart and a script by Jon Croker.
Beatles Solo Albums Ranked