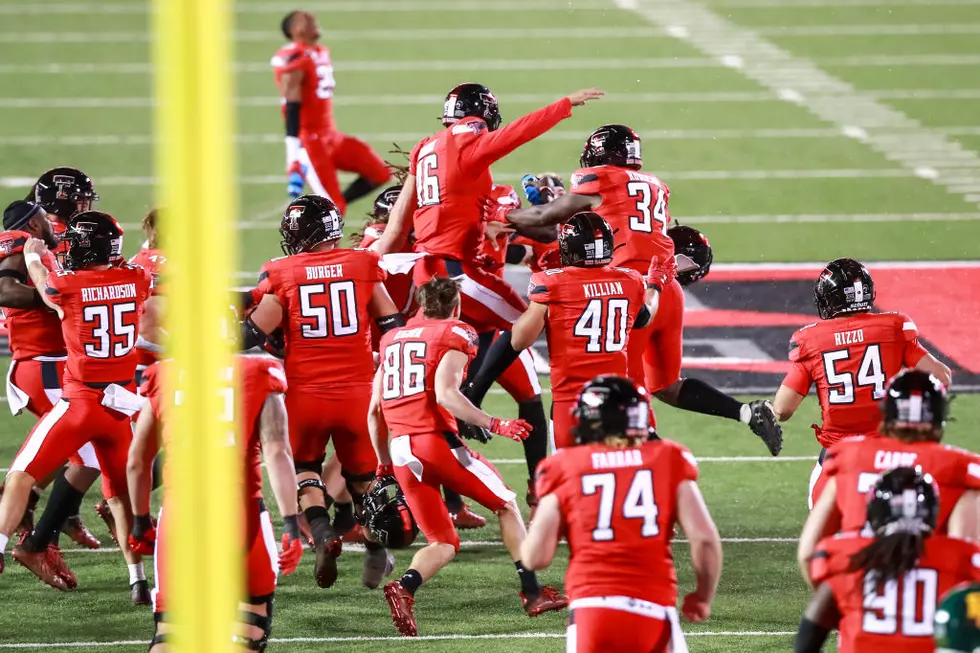 Texas Tech's Jonathan Garibay Kicks Baylor into Submission
John E. Moore III/Getty Images
The Baylor Bears and Texas Tech Red Raiders both entered today needing a win. Baylor has only won a single game in its new head coach's opening season, coming against lowly Kansas. Texas Tech also needed a win in a bad way with Matt Wells and his staff taking a beating all week after some questionable decisions in Fort Worth last week.
It was the Red Raider staff that was victorious today after a game-winning field goal gave Texas Tech the 24-23 win at home.
The game started innocently enough with Baylor getting stuffed on their first drive with a turnover on downs. Texas Tech QB Henry Colombi would get the start and lead the team right down the field on a drive that ended with a field goal. The Red Raiders would take the lead, 3-0.
The Bears and Red Raiders would trade several punts before QB Alan Bowman would make his re-debut after missing the last four games. He'd break the seal of no touchdowns by throwing it directly to a Baylor defender, giving the Bears a 7-3 lead.
The rest of the half was comprised of trading field goals. Baylor and Texas Tech headed into the half, 13-6.
Texas Tech opened the second half by running a reverse and fumbling in Baylor territory. Baylor would punch it in to take a 20-6 lead. A Texas Tech 3 and out would give Charlie Brewer an opportunity to put the game away. Instead, he threw the ball right to Zech McPhearson. He plays for Texas Tech. Bowman would return to the game and lead the Red Raiders down the field to score, but couldn't convert the two-point conversion. Baylor held the lead, 20-12.
The Bears would start driving right down the field before Colin Schooler would make the play of the game:
This tackle forced a Baylor field goal to make it 23-12.
Texas Tech punted to open the fourth quarter, but get the ball right back after a 3 and out by Baylor.
Texas Tech's final three possessions of the game were a five-play touchdown drive capped off by a Tahj Brooks touchdown run, a 46-yard field goal and a 25-yard field goal, both made by Jonathan Garibay. The kicker ended his day going 4-4 on field goals, as well as handling punting duties, where he averaged 49 yards per punt.
Alan Bowman, who led the final two field-goal drives and the two touchdown drives, finished 14-22 with 179 yards after his first attempt went for the pick-six. Incredible resiliency from the quarterback who never gives up.
---
10 Famous People Who Went to Texas Tech University