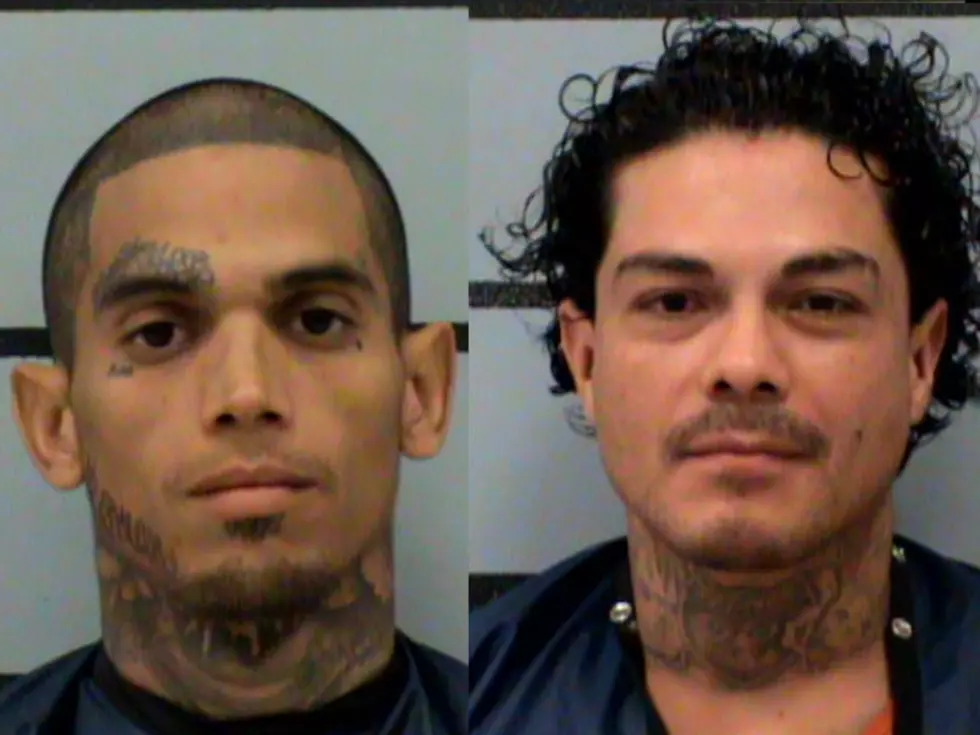 Two More Arrested in July 2nd Carjacking Case
Brandon Cruz(Left) and Joseph Sanchez (Right), Lubbock County Jail Roster
Two more people have been arrested in connection to the carjacking that happened in Lubbock back on July 2nd.
30-year-old Brandon Cruz and 33-year-old Joseph Sanchez are the 2nd and 3rd suspects to be charged.
The first man was 26-year-old Paublo Reyes, who was identified as a suspect the same day the crime happened, and was arrested for aggravated robbery after being brought in for questioning.
The initial crime happened back on July 2nd at around 2:45 a.m. Lubbock Police received reports of a man being shot in the 1300 block of 50th Street. Officers arrived and located 41-year-old Michael McCoy with a gunshot wound.
Apparently McCoy was stopped at a light at University and 50th when 2 armed men got into his pickup truck and forced him to drive to an ATM in the 1300 block of 50th. He attempted to run away after arrived, but was shot at. The suspects left the area in his truck, which was later recovered.