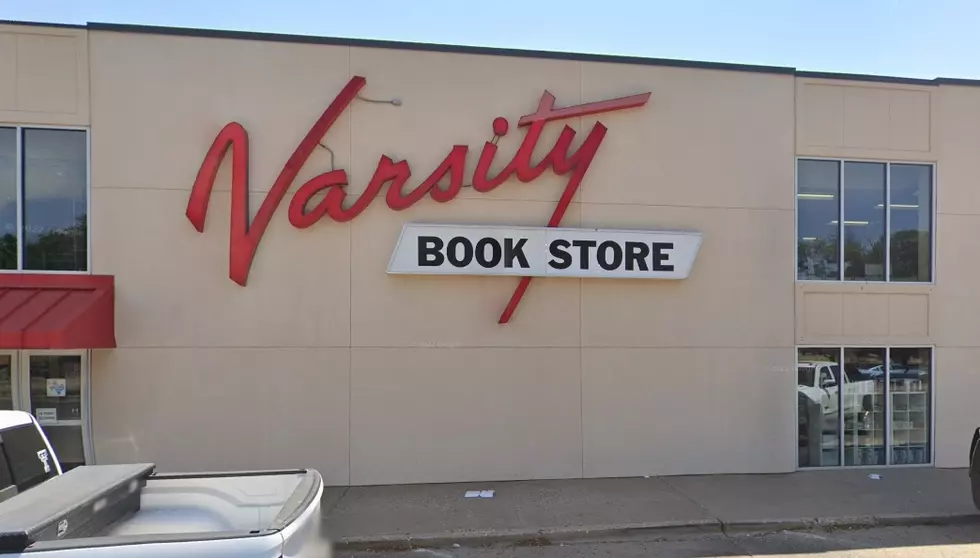 Another Landmark Lubbock Institution Has Closed It's Doors For The Final Time
Google Streetview
And so it goes. Another Texas Tech institution is no more.
First, it was the iconic Double T scoreboard (which is being replaced with the upgrade of Jones AT&T Stadium). Now, after announcing that they were closing, the Varsity Bookstore is officially done after 88 years serving Texas Tech students and fans.
So, if you try to roll up today to grab some gear or sell your old textbooks, you're out of luck.
Mind you, Tech fans still have lots of options to buy their gameday apparel, including The Matador, and Red Raider Outfitter, but the Varsity was a cornerstone on University Avenue for generations.
The iconic store, which has been owned by Bill Cichersky of Asel Art Supply since 1975, first opened the doors at University Avenue and 13th Street back in 1934. Many folks wonder what this will mean for students or fans in the area, who enjoyed the convenience of the location. However, along with the fan stores mentioned above, Texas Tech continues to manage the on-campus bookstore, which is located in the Student Union building, and has been rebranded as Raider Depot Campus Store.
One wonders what will become of the longtime location, as the neighborhood is presently going through a period of gentrification. This particular stretch on University has seen an influx of restaurants and bars, a new Allsup's Express location, and plenty of upscale housing for students and young urbanites.
As much as we hate to see a longtime Lubbock landmark fading into history, let's hope that whatever the future brings for the former home of the Varsity, it will leave as lasting a legacy as the original tenant did on the area, and on Texas Tech.
These 11 Lubbock Spots Need to Be Served at The Jones
Lubbock Stores Open on Chsistmas & Christmas Eve 2022
Looking to do some early Christmas shopping? A handful of stores in Lubbock will be open on Thanksgiving Day.
10 Lubbock Neighborhoods With the Most College Students
These are the Lubbock neighborhoods with the most college students living there according to
neighborhoodscout.com
.