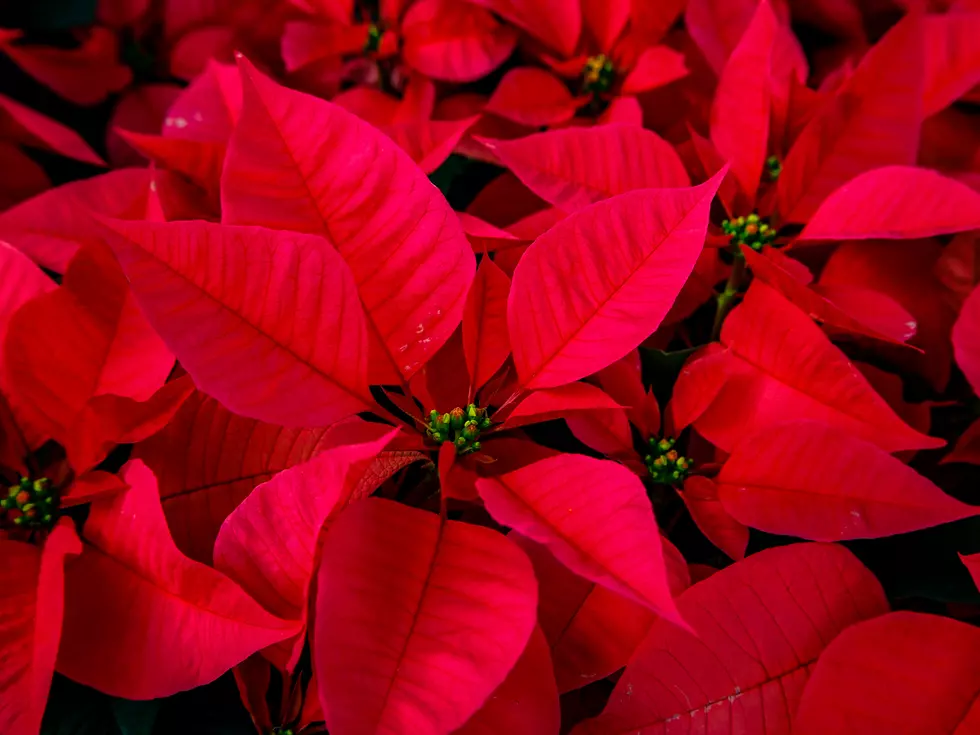 Brighten Up Your Holidays And Win A Free Poinsettia From House Of Flowers
Photo by Samantha Jean on Unsplash
Nothing brightens up the Christmas Season like a beautiful Poinsettia in your home during the holidays.
We are teaming up with House Of Flowers, located at 82nd and Quaker in Kingsgate Shopping Center North, to spread some holiday cheer and give away a beautiful poinsettia for your holiday table!
To enter, use the form below. Winners will be drawn on December 16th.
**This contest will run on KFMX.com, Awesome98.com, Lonestar995fm.com, 1025kiss.com, KFYO.com, KKAM.com. 1 Winner will be drawn per station at or around 12PM on 12/16/2022. Prize Value=$65. Prize must be redeemed at retailer before 12/23/2022.**
21 Awesome Places to See Christmas Lights in Lubbock 2022
LOOK: 25 over-the-top Christmas displays from across America
To help get everyone in the mood for the upcoming holiday season,
Stacker
compiled a list of some of the most over-the-top Christmas displays across America.
TOP 10: The best holiday TV specials of all time, ranked