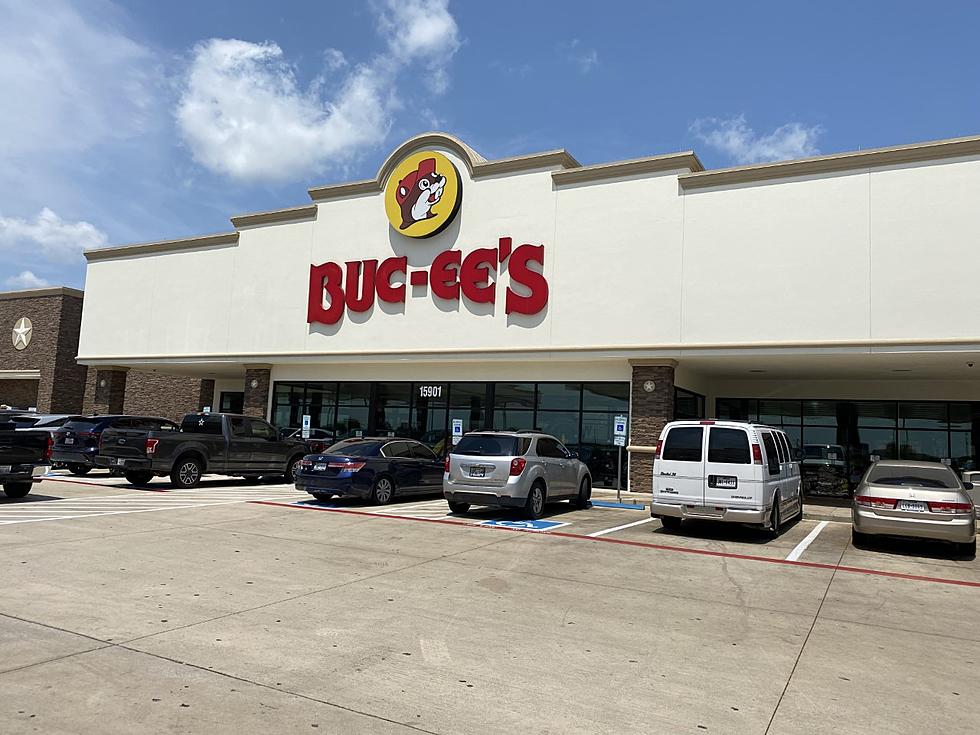 Buc-ee's Isn't Done Building in Texas, Its Largest Store May Be Coming Soon
Chad Hasty, KFYO.com
The iconic Texas gas station Buc-ee's is aiming to build a new location in Texas and it could be just as large or larger than one in the works in Tennessee.
Last year it was announced that Buc-ee's would build its largest store ever in Sevierville, Tennessee. That store, when completed in summer 2023, will be 74,000 square feet of amazing Buc-ee's goodness. Currently, the largest Buc-ee's location is in New Braunfels, Texas off of I-35. That location stands at 66,000 square feet.
Texans were saddened to hear the iconic Texas business would be building the largest store outside of Texas. It just seemed wrong. In fact, the out of state grand openings of Buc-ee's had some in Texas wondering if the mega gas station and tourist attraction had forgotten about the Lone Star State.
Buc-ee's has opened locations in Alabama, Florida and Georgia. Soon they will open their first locations in Kentucky and South Carolina, with future locations planned for Colorado, Mississippi, Missouri and the largest location (for now) in Tennessee. But that doesn't mean Buc-ee's is done expanding in the Lone Star State.
In February, the City of Amarillo announced plans for a Buc-ee's location. This week the Dallas Morning News reported that Buc-ee's is looking to build another new location along I-35, possibly in the city of Hillsboro. It would be the 5th location along I-35 and in a great spot. Right where I-35E from Dallas and I-35W from Fort Worth come together.
The proposed store would come in at 74,000 square feet, which ties the location in Tennessee and is just silly. Come on, Buc-ee's -- make it just a little bit larger.
It's not a done deal just yet, according to the Dallas Morning News:
The proposed Hillsboro store has some competition, said Arthur Mann, director of community and economic development in Hillsboro. Buc-ee's has owned land in Waxahachie for several years, but that location would lose daily traffic coming from I-35W, he said.

Buc-ee's has been raising wages and benefits in small towns and suburbs and now has a starting wage of $15 an hour. Each store employs 175 to 200 workers, and department manager jobs start at $22 an hour.
I'm still holding out a little hope that Buc-ee's will see the error of their ways and come to Lubbock one of these days.
Why Texas Shouldn't Be Sore About Tennessee Getting the World's Largest Buc-ee's
The world's largest Buc-ee's is about to be built!
...in Tennessee. Yep, the Volunteer State is about to be home to a Texas icon that's bigger and better than any Buc-ee's here at home, and while that may rub you the wrong way, here are some reasons we might actually have reason to celebrate.
Ladies & Gentlemen, The World's SMALLEST Buc-ee's is Just So Cute
The new tourist spot can be found in Marfa, a small desert city in west Texas, is known as an arts hub. The art installation, remember the famous Marfa Prada installation, it's kinda like that, has popped up on the side of Sanderson Highway.
Emily Claire's First Time Going to Buc-ee's
I drove to Dallas for a concert, and on my way back I decided to stop by Buc-ee's and see what all the hype was about. I am so glad I went, and I wanted to share my experience with all of you.