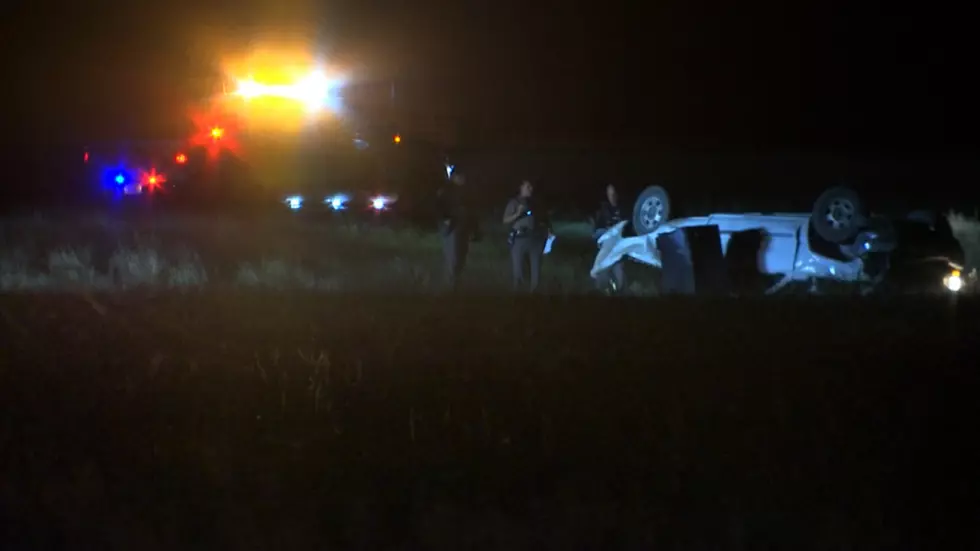 Driver Ejected After Rollover on U.S. Highway 62 in Wolfforth
Photo provided by KAMC News.
Enter your number to get our free mobile app
One person was seriously injured in a car accident Tuesday night in Wolfforth on U.S. Highway 62/82, near FM 1585.
Texas DPS reports a vehicle was traveling east on the highway when it drifted into the median, over-corrected, and then rolled.
According to police, the driver was not wearing a seat-belt and was ejected from the vehicle during the crash. The victim was last reported to be in serious condition at a local hospital.
Wild Pictures From a Lubbock Hailstorm (May 20th, 2020)