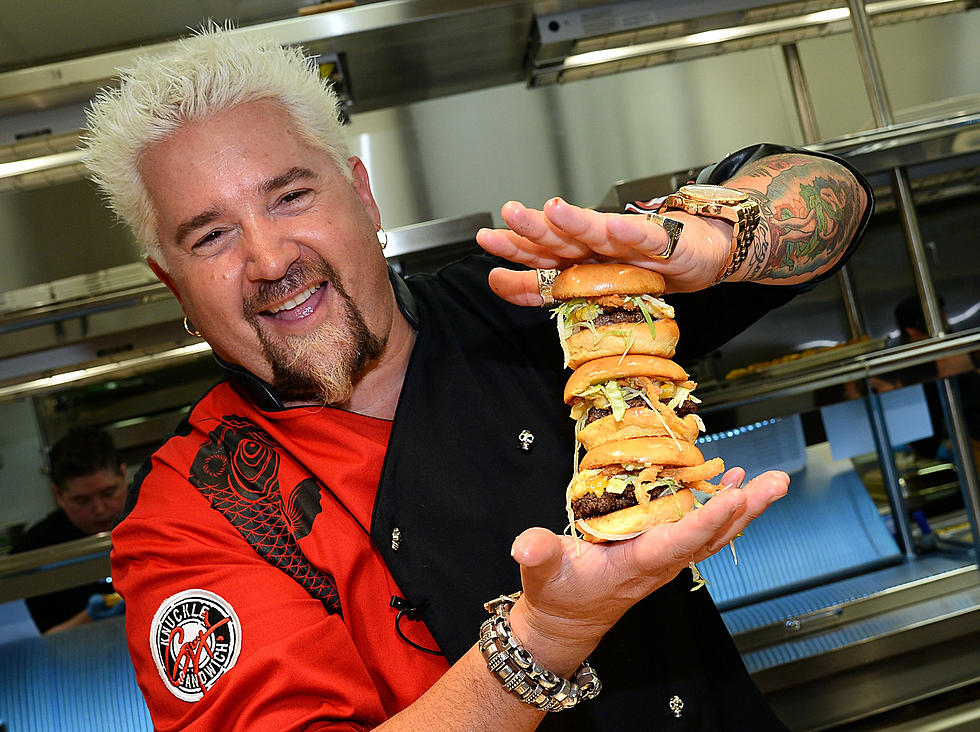 Every Texas Restaurant Featured On Diners, Drive-Ins & Dives
Ethan Miller
We've done stories asking about Guy Fieri making his way into Deep East Texas. He likes food, we've got good food here, it just makes sense, right? Well, he hasn't made it out to our neck of the woods yet.
However, that doesn't mean that he hasn't featured any Texas restaurants before. Actually, he's featured a BUNCH of Texas restaurants on his show. I was curious to see just how many, so I looked it up.
There have been 75 Texas restaurants featured on "Diners, Drive-Ins and Dives". Are you curious to see if any of your favorites made the show? Well, here's your full list:
Check It Out: 75 Texas Restaurants From Diners, Drive-Ins & Dives
There you have it. 75 times that the Lone Star State had restaurants featured on Diners, Drive-Ins & Dives. To see the full list, along with descriptions of all the restaurants, you can click here.