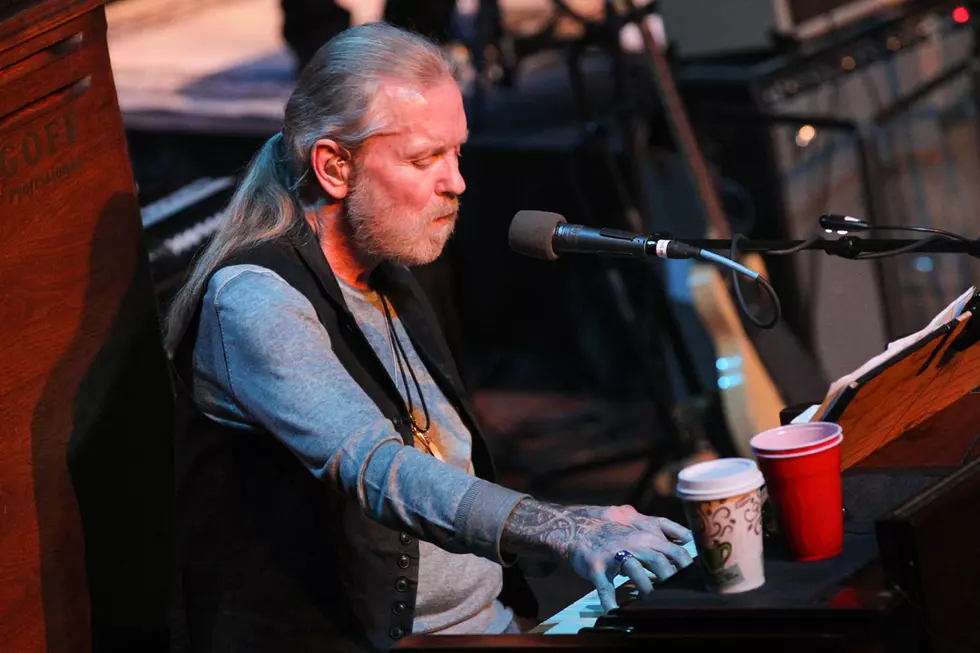 Gregg Allman Cancels All Remaining 2016 Shows
Terry Wyatt, Getty Images
Only two days after he canceled two concerts at New York's City Winery to allow a bruised vocal cord to heal, Gregg Allman has not only postponed the entire 10-night stand, but the rest of his performing schedule for 2016.
"This is the hardest thing I've had to do in a long, long, time," he sad in a statement posted on City Winery's website. "I've been on the road for 45 years because I live to play music with my friends for my fans. As much as I hate it, it's time for me to take some real time off to heal."
In order to make it up to fans who had purchased tickets for the first two nights, Allman's band played those dates for free. City Winery is now saying that the dates with Allman will be made up in July 2017. Over the past few years, his health issues, including a bout with pneumonia this past summer, have forced him to cancel many concerts. For a guy who made his name on the road, the decision to not perform doesn't come easy.
"Not making a show is a really hard decision for me because I want to play so bad, but it's also hard on my partners and fans who make plans to be with me," he continued. "I never want to put anybody in a bad spot. I'm so grateful for the people that I work with and for the fans that come to my shows and I want to be at my best for all of them.  That means I'm going to have to wait until I'm feeling really good, not just good enough like I have been. Good enough isn't working for us all."
Allman had two other shows booked for the year, on Dec. 30 and 31 at the Lucas Theatre for the Arts in Savannah, Ga. His first concert for 2017 is scheduled for Jan. 3 at the Georgia Theatre in Athens, Ga.
Allman Brothers Band Albums Ranked Worst to Best