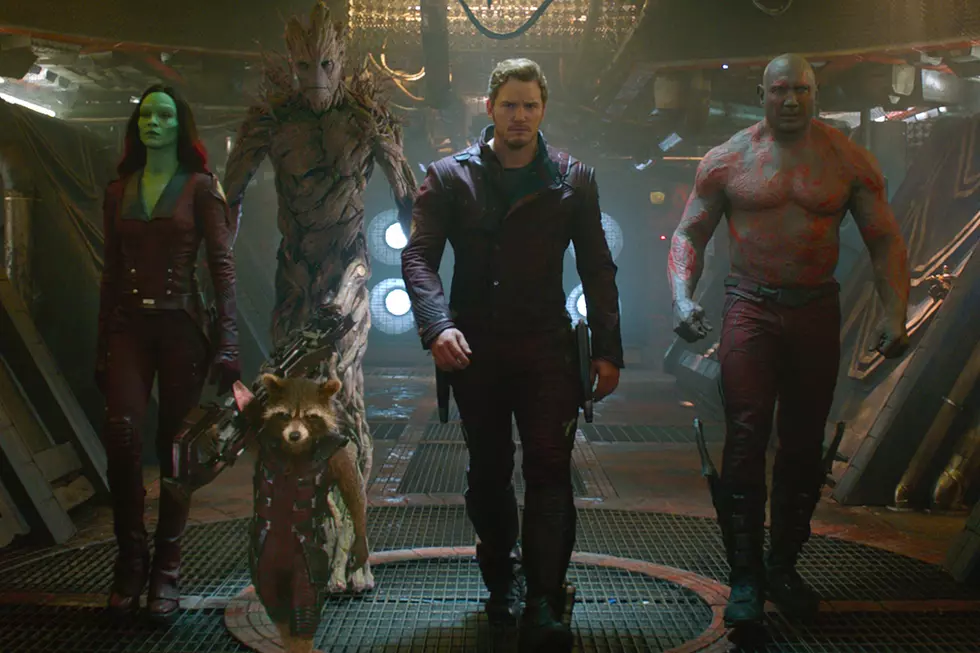 James Gunn Says 'Guardians of the Galaxy Vol. 3' Is Coming, 'For Sure'
Marvel
We haven't even gotten to see Guardians of the Galaxy Vol. 2 yet, and James Gunn is already hyping us up for the next one. Yes, there will be a Vol. 3, he promises, it's just a matter of when and figuring out what kind of story to tell.
Since the Guardians are appearing in Avengers: Infinity War, Vol. 2 certainly won't be the end of their story, but Gunn has confirmed that the team will get together for a third Guardians movie sometime in Marvel's future. While speaking to Complex about The Belko Experiment, which Gunn wrote, me managed to sneak some Guardians news into the interview as well:
There will be a Guardians 3, that's for sure. We're trying to figure it out. I'm trying to figure out what I want to do really, that's all it is. I got to figure out where I want to be, what I want to spend the next three years of my life doing. You know, I'm going to make another big movie; is it the Guardians or something else? I'm just going to figure it out over the next couple of weeks.
There's certainly enough material in the Guardians comics to seed a new movie, and while Marvel hasn't officially announced another one, given that it may very well become the most popular sequence of movies in the MCU after Vol. 2 comes out, it wouldn't be a bad idea to make more. It just depends on what kind of story Gunn ends up settling on, and whether that deserves its own movie.
Gunn also spoke a bit about Avengers: Infinity War, in which Star-Lord and Gamora and their buddies will be making an appearance, but wanted to make it clear that they're not a huge part of the narrative.
You know, listen, I don't think we should overstate things that it is an Avengers movie, but the Guardians are a part of the cosmic universe, they're a part of Thanos' stories, so, they are in there, and they have, not the biggest, but, an integral part to that.
Given the size of the cast list, it's definitely a good thing that five or six more people won't be hogging the spotlight from Earth's Mightiest Heroes. Whenever they do show up in the movie, though, I predict plenty of applause from the rest of the audience in your theater.
Guardians of the Galaxy Vol. 2 hits theaters May 5, 2017, and Avengers: Infinity War follows May 4, 2018.