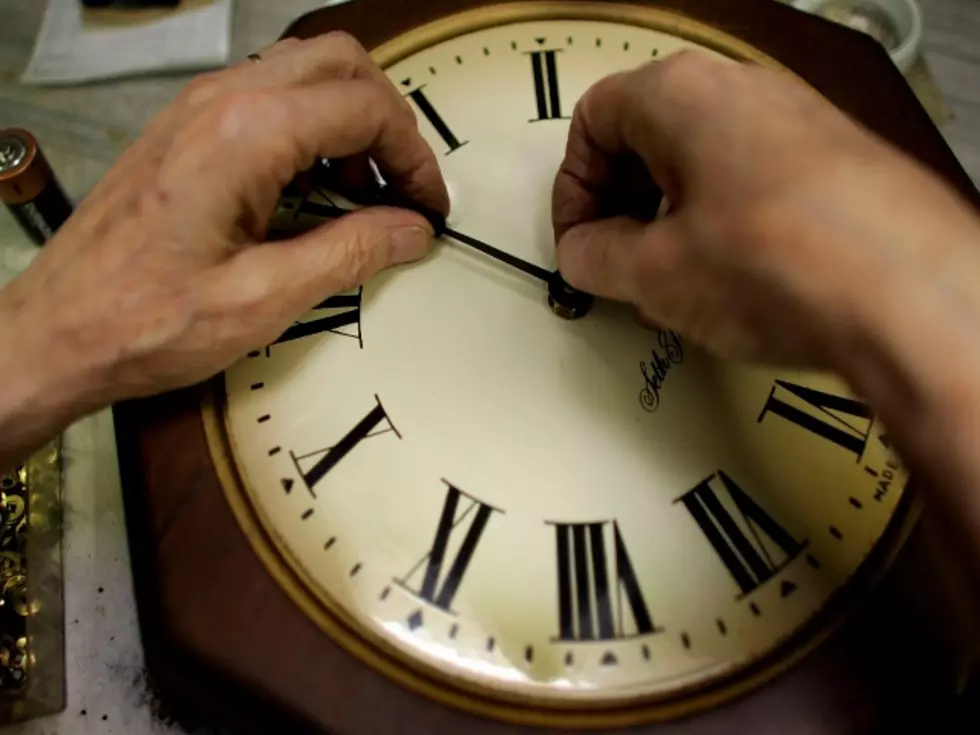 Is West Texas Ready for Year-Round Daylight Saving Time?
Joe Raedle, Getty Images
This weekend, we once again do that dance with with the manipulation of the space-time continuum.
Oh, sorry -- I was watching Back to the Future when I wrote that. Although, the premise is not that far off.
"For the last time, my name isn't 'Scott.' It's 'Marty'...you idiot."
That was awkward.
Seriously, this weekend, we're beginning Daylight Saving Time. (Yes, it's 'saving,' not 'savings.' You have been corrected.)
The concept of Daylight Saving Time is a polarizing one, with people holding differing opinions regarding the continuation of the practice.
On one side, there are those who think DST should be abolished entirely and that we should stay on Standard Time, calling the idea "Fake Time" and enjoying earlier sunrises in the summer.
On the other hand, there is the contingent that wants Daylight Saving Time to last year-round in order to have more sunlight later in the day in winter as well. There are thoughts to be shared regarding both ideas.
If we stayed on Standard Time, in the heat of summer the sun would be coming up in West Texas at 5:38 a.m., which is good for those who work early, with a sunset at 8 p.m.. That's plenty of daylight, right?
If we stayed on Daylight Saving Time, in the winter the sun would not appear until 8:49 a.m. Yeah, that's a little late by most standards. However, there's now a bill in place to keep the nation on Daylight Saving Time permanently, even though some states do not engage in the practice (I'm looking at YOU, Arizona).
Could you imagine if Arizona did have Daylight Saving Time? In the summer, it would be 115 degrees at nearly 9 p.m. Yeah, uhhh...no. But, I digress.
"The Sunshine Protection Act of 2021" was reintroduced this week and is currently being passed through the halls of Congress. It would keep the nation on Daylight Saving Time permanently.  Which, like I mentioned earlier, would result in almost 9 a.m. sunrises in West Texas at Christmas.
According to CBS News, the bill has bipartisan support, while 15 states have already passed legislation to keep DST in place year-round. However, those states would not be able to enact that statute until a federal bill is passed.
I don't know about you, but as much as I don't mind the sun at 5:45 in the morning,  an 8:45 sunrise in the winter would be brutal around here.
So turn those clocks ahead this weekend and enjoy the later sunsets for now, but let's not keep it that way full-time.
KEEP READING: 15 Natural Ways to Improve Your Sleep
How Many in America: From Guns to Ghost Towns
Can you take a guess as to how many public schools are in the U.S.? Do you have any clue as to how many billionaires might be residing there? Read on to find out—and learn a thing or two about each of these selection's cultural significance and legacy along the way.
See the Must-Drive Roads in Every State