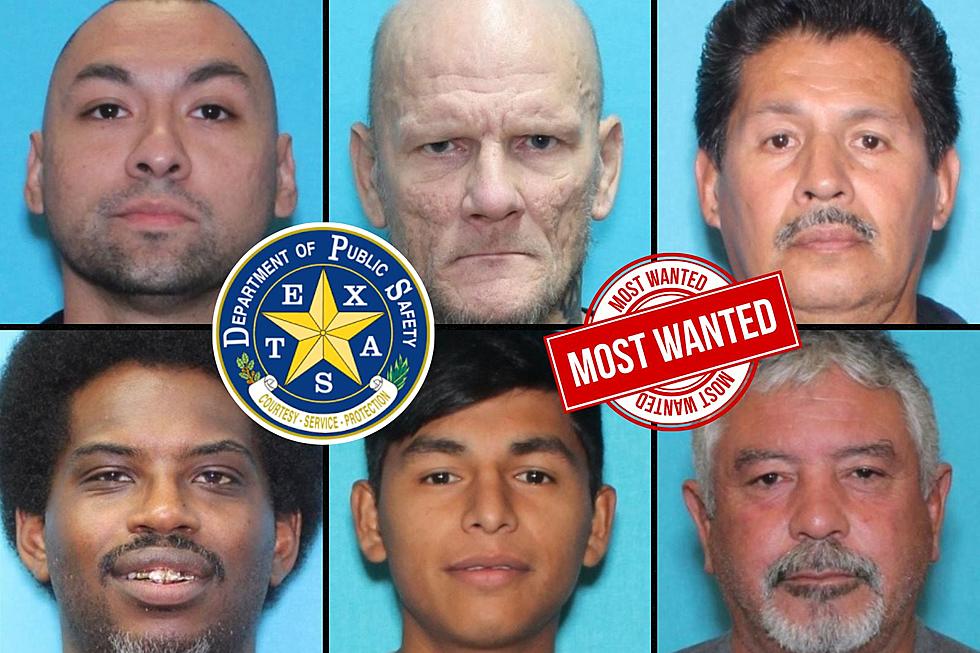 Texas DPS Offering 3K Each For These Wanted Sex Offenders
Texas DPS/Canva
Texas 10 Most Wanted Sex Offenders
Larry Ray Capko Captured
Big Rewards Are Working
After our story about the Texas DPS getting serious about finding some wanted felons and upping their reward, an arrest was made. Texas Crime Stoppers raised the reward for Larry Ray Capko to $3,000 at the start of this month.
Capko was wanted for sexual assault of a child and failure to register as a sex offender. He was captured on August 4, 2023 in Fort Worth, Texas. Once the tip came in, Texas DPS Special Agents arrested Capko at a residence.
Reward For Larry Ray Capko Will Be Paid To Tipster 
Capko had been on the run from Parker County since July 26, 2022 and Montague County since December 15, 2022. The Tarrant County Fugitive Task Force Unit assisted in the investigation.
Since the capture of Larry Ray Capko was fueled by anonymous tips that came into Texas Crime Stoppers, the $3K will be paid out. He was the featured fugitive in August.
Serious Money Brings Serious Trouble For Wanted Texas Fugitives 
Out of the 10 most wanted sex offenders featured for the month of August, 3 have already been captured including Capko. $3K was also paid out for Dante Thompson and Vegas Brown.
Now that they have raised the amount for tips leading to the arrest of these wanted sex offenders, Texas DPS is making some quick headway. You could get that next big reward. Just take a look at the pictures for anyone that you recognize and get paid.
Texas 10 Most Wanted Sex Offenders For August 2023
There are only 7 fugitives left on the list to find as of August 8, 2023. All but one has a $3K reward from the Texas Department of Public Safety.
7 Texas Babies Still Missing After Amber Alerts
Everything was done to find these children when they went missing. These have now turned into cold cases.
$215,500 in Combined Reward Money Offered for These 46 Texas Fugitives
Men with warrants in Lufkin and Henderson County are among the 46 fugitives wanted by Texas Department of Public Safety.