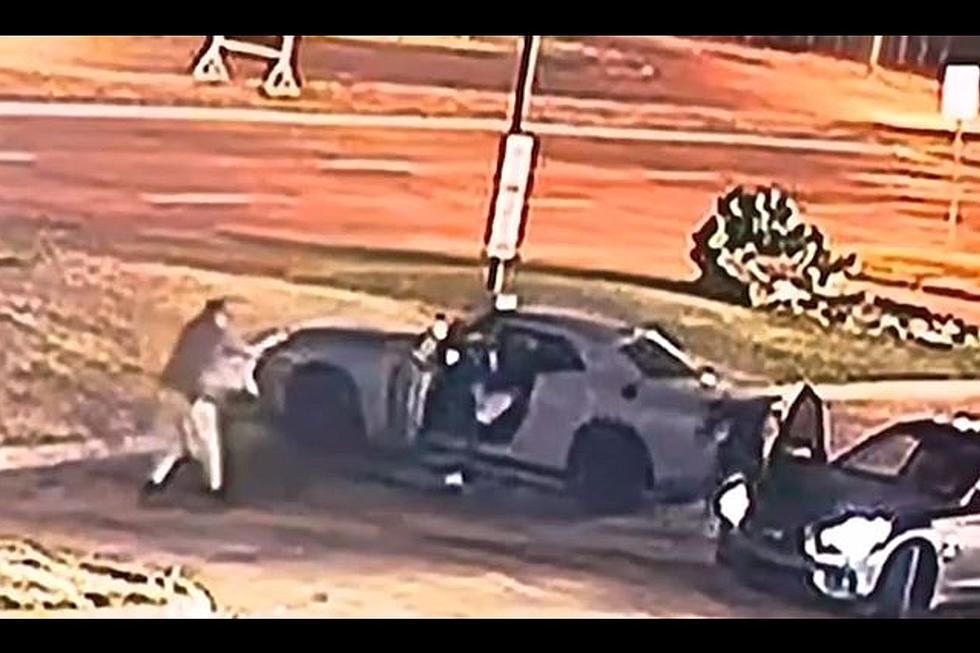 Video Shows Shootout Between Undercover Cop and Carjackers in Dallas
Twitter: Peyton Yager
Dallas is getting scarier by the minute.
It's always wise to be a little more aware of your surroundings after the sun goes down, whether in a big city or a small town. Statistics show that violent crimes are most likely to happen at night.
According to Fox 4 News, last Wednesday (August 9) at around 1:00 am, Officer Nathaniel Chapman was working undercover in plain clothes and an unmarked Dodge Challenger conducting surveillance near Harry Hines Boulevard and Northwest Highway when a car pulled behind him, blocking him in.
Surveillance video shows three suspects exiting the car and holding Officer Chapman at gunpoint. The officer exits the vehicle and backs away before pulling his weapon and opening fire on the carjackers, who quickly returned fire.
None of the suspects were struck. However, Officer Chapman was struck in the left leg but is okay.
The three suspects, 19-year-old Redricous Lewis, 17-year-old Redtravion Polk, and 18-year-old Xavier Cook were arrested hours later in Shreveport, Louisiana, and have been charged with aggravated robbery.
Texoma's Most Wanted Fugitives of the Week August 11, 2023
Texoma's Most Wanted Fugitives of the Week August 4, 2023
Texoma's Most Wanted Fugitives of the Week July 28, 2023