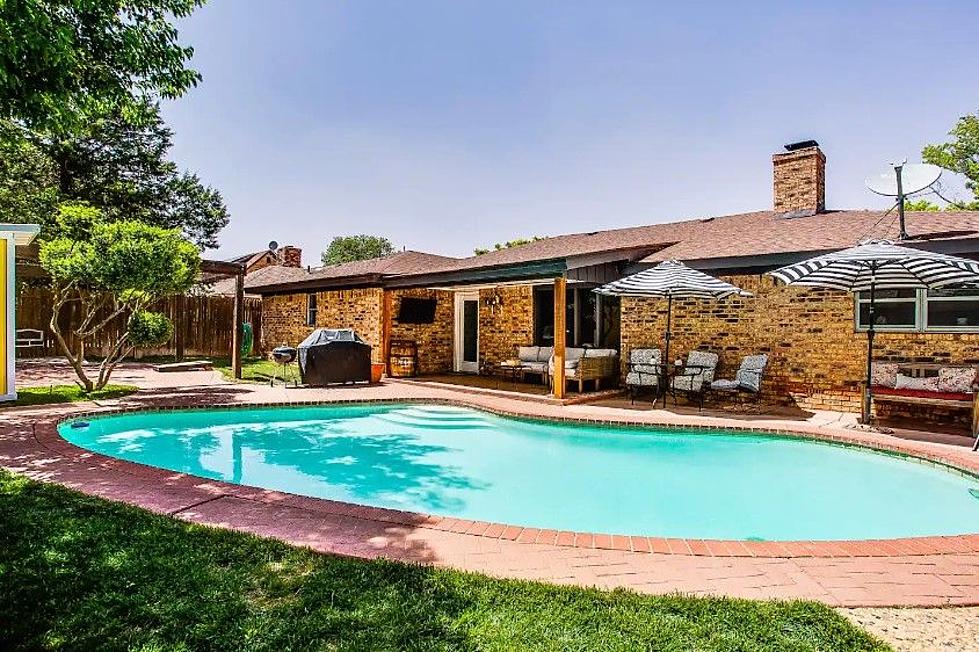 Beautiful West Texas Airbnb Stays with Pools
Airbnb.com
Whether you have family coming to visit this summer or are looking for a fun staycation in the Lubbock, there are plenty of great Airbnb options in town. It is also always fun to go swimming on a hot summer day, so why not book a rental with a pool?
Lubbock isn't home to many pools, but they are still available. There are a few stunning Airbnb rentals throughout the Hub City that have great pools. These rentals range from large, 10-guest options to smaller two-guest options, but they are all great in their own way and accommodate a variety of needs.
Let's take a look at 5 different Lubbock Airbnb rentals that all have great pools to enjoy this summer.
5 Lubbock Airbnb Rentals with Pools
50 Photos of A Luxurious Million-Dollar South Lubbock Home
40 Photos of a Stunning Mediterranean Mansion in Lubbock, Texas