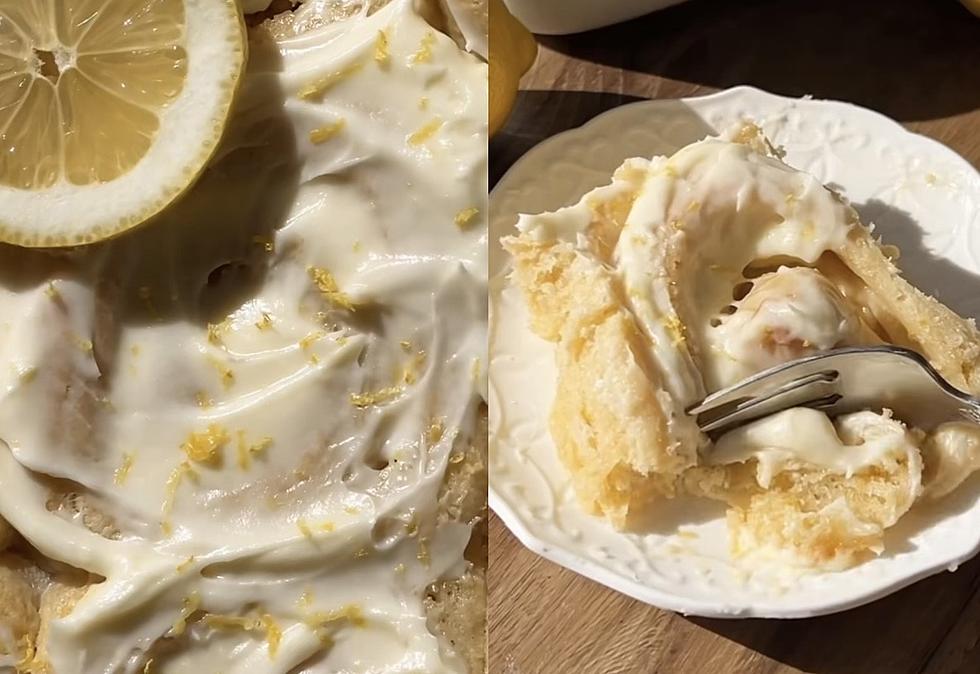 Forget Cinnamon Rolls, These Lemon Rolls Are a New Spring Staple
In Bloom Bakery via TikTok
Nothing is quite as comforting as waking up on the weekend feeling refreshed and relaxed, then making your favorite breakfast to enjoy. For me, one of my all-time favorite breakfast foods (when I'm feeling indulgent) are cinnamon rolls.  
Something about the warm cinnamon, doughy roll, and sweet glaze makes them so undeniably delicious. However, during the warmer months, it might feel a bit too heavy for the start of the day. That is where lemon rolls come into play. 
I first saw lemon rolls while scrolling through TikTok and instantly knew I needed to try them. They are made the same as cinnamon rolls, but replace all the cinnamon with lemon zest and juice for a brighter spring dish. 
Just like how lemon bars or even lemon shortcake is a wonderful treat to enjoy on a hot day, I think these lemon rolls have the same effect. They are still warms and gooey like their more traditional cousin, but the bright lemon flavor adds a lightness to them.  
Spread some cream cheese frosting over the top and you have a delicious breakfast dish.  
I feel like it would pair well with some fresh fruit and an iced coffee too. Of course, you can't forget some other breakfast staples like eggs, bacon, and maybe even potatoes for the full deal.  
You can find a recipe for lemon rolls here. You can also check out the TikTok video that initially exposed me to this glorious dish.  
6 Uniquely Delicious Lemonade Recipes to Try this Spring
5 Refreshing Twists on Classic Iced Tea to Enjoy This Spring
8 Fresh Fruit Salad Recipes to Make this Spring