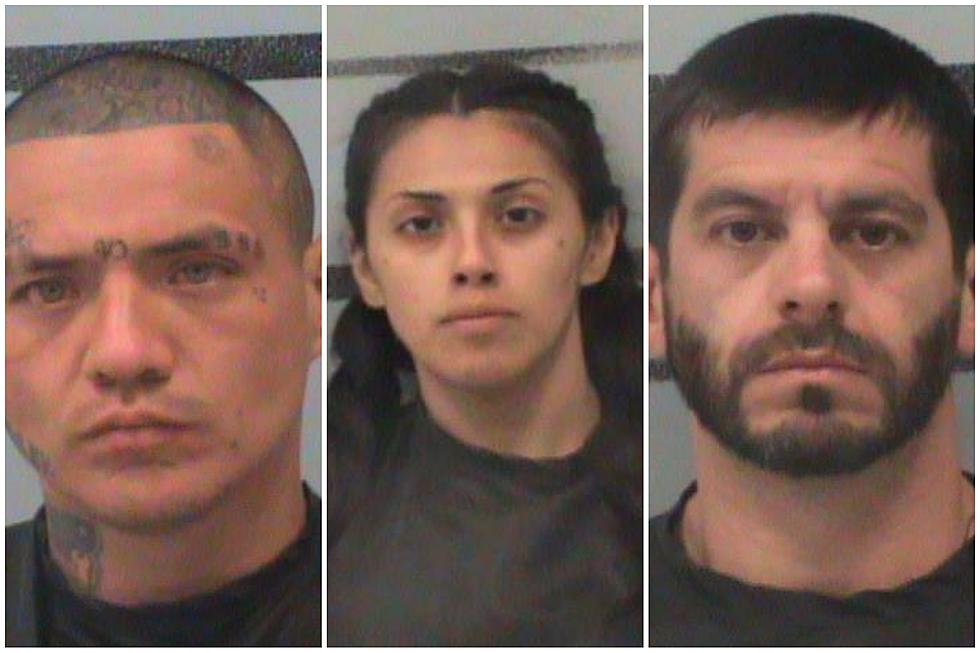 Lubbock's Mugshot Monday: 60 People Arrested During the Week of Cinco de Mayo
Lubbock County Detention Center
It's Gonna Be May! At least that's what NSYNC would say in their hit song and guess what? It is May! If you were too busy dancing to NSYNC or might have partied it up too much during Cinco de Mayo and ended up in the Lubbock County Detention Center then here is what you might have missed in the news.
Mexican Cake and Texas Meat
With May comes Cinco de Mayo and everyone loves the food and drinks that come with it but what about desserts? Well we recently shared one the most popular and classic treats you can get at a panaderia and that's the pink cake. Of course most people know about pink cake especially the substitute Spanish teacher of the year Mrs. Peggy Hill. That is a King of the Hill reference and think that the Texas Tech meat judging team might have inspired Bobby Hill to join the sport.
Battery, Kittens, and Guns! Oh My!
Speaking of Texas Tech, a former football player's brother was in the news after being arrested. The charge? Aggravated Sexual Battery and misdemeanor Battery of a restaurant owner and her employee. That is some hot water but speaking of water, a meteorologist recently also made the news but not for the forecast. The meteorologist apparently threatened to shoot a little girl who was looking for her lost kitten. Let's just hope the forecast doesn't call for it to rain cats and dogs.
A New Challenger Approaches
If you are into politics or just want the footnotes then know that someone is looking to take Texas Senator Ted Cruz' spot. The Dallas Congressman, Colin Allred, has announced that he would be challenging Cruz in the 2024 election.
And Now, Mugshots
These 60 mugshots are of individuals arrested and booked into the Lubbock County Detention Center during the week of May 1 - May 7, 2023. The individuals charged should be presumed innocent until convicted in a court of law. All arrestees featured below are those charged with a felony offense. A felony offense is classified by the severity of punishment, ranging from the low level state jail felony all the way to a capital felony. Also featured are any Individuals who were held on a Fugitive Warrant or Detainer, a United States Marshall Remand, or Immigration Customs Enforcement Detainer.
Lubbock's Mugshot Monday: (May 1 - May 7, 2023)
Mugshots of people arrested and held in the Lubbock County Detention Center the week of May 1 - May 7, 2023
These Girls From Texas Went Missing in April
25 Girls from Texas who went missing in April are still missing as of May 8, 2023. These girls are from all across the State of Texas. Girls went missing from Dallas, San Antonio, Amarillo, Houston, Odessa, and other cities across the state. They also range in age from 14 years old to 17. Please look through the pictures and see if you recognize anyone. Let's bring these girls home to their families.
These 12 Texas Boys Went Missing in March, Let's Bring Them Home