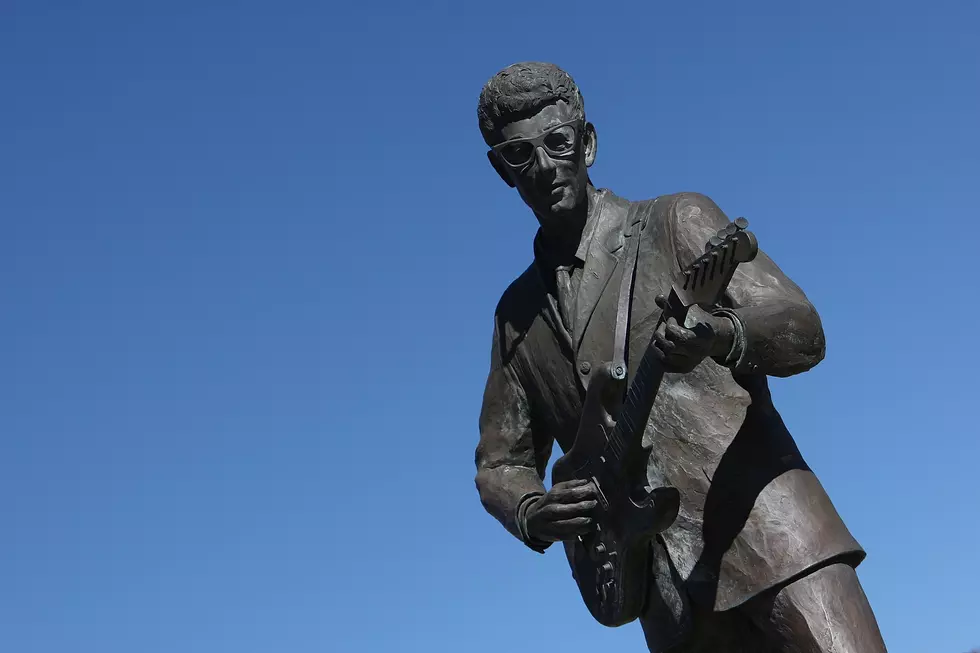 Why Today Is Known As "The Day The Music Died"
Ronald Martinez, Getty Images
It's been 64 years since Buddy Holly, Richie Valens, and J.P. "The Big Bopper" Richardson, died in a plane crash shortly after takeoff from Clear Lake, Iowa. The fatal accident and the date came to be known as "The Day the Music Died" in 1971 when singer Don McLean released the song "American Pie".
The three young superstars had just performed at the Surf Ballroom in Clear Lake, Iowa when they boarded a chartered plane heading to Minnesota. The three did not want to take the tour bus. The plane crashed shortly after takeoff. As KTXS, another young superstar was part of the story as he gave up his seat on the plane for The Big Bopper.
A future country music legend gave up his seat on the plane to the Big Bopper, who was sick at the time.

A young Waylon Jennings, who was the bass player for Holly's band during the "Winter Dance Party" tour, was stuck taking the tour bus. Holly joked with Jennings saying that he hoped the bus would break down. Jennings responded with "I hope your ol' plane crashes."

"I was so afraid for many years that somebody was going to find out I said that," Jennings told CMT in 1999. "Somehow I blamed myself. Compounding that was the guilty feeling that I was still alive. I hadn't contributed anything to the world at that time compared to Buddy.

"Why would he die and not me? It took a long time to figure that out, and it brought about some big changes in my life — the way I thought about things."
Buddy Holly's music went on to inspire and influence generations of musicians. Holly is buried in Lubbock at the Lubbock City Cemetery.
10 Cute Homes For Sale In Lubbock For $200k Or Less
Here's your sign to buy a house in Lubbock.
This Large Levelland House Is Beautiful, Affordable, and For Sale