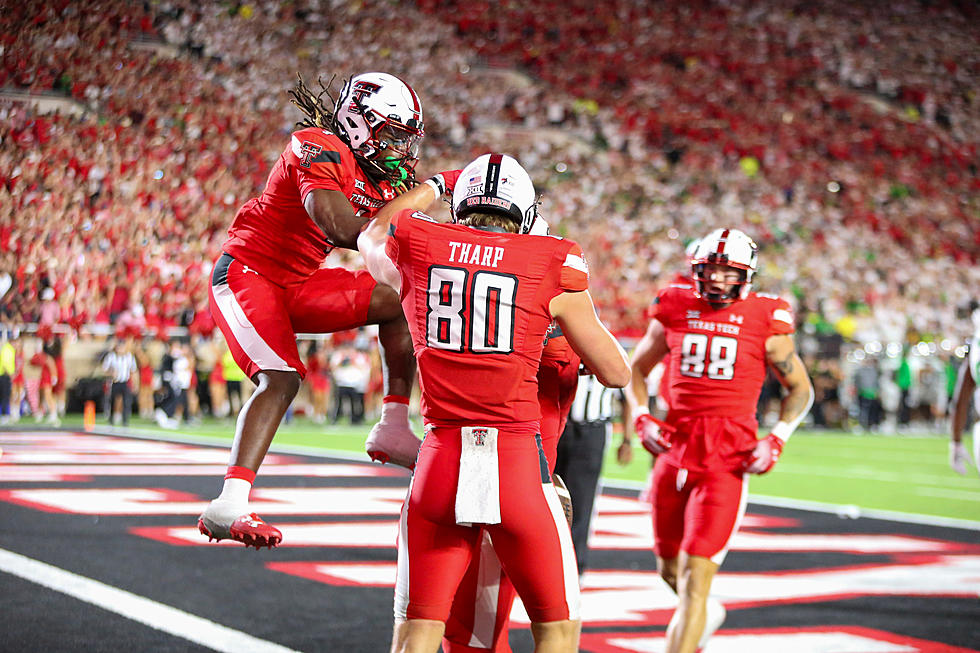 PREVIEW: Tarleton State Texans (2-0) at Texas Tech Red Raiders (0-2)
Paul Roberts
Tarleton State Texans (2-0) at Texas Tech Red Raiders (0-2)
Saturday, 6pm at Jones AT&T Stadium in Lubbock
TV: ESPN+
Tickets: Sold Out
Key Links:
Texas Tech Monday Press Conference
Texas Tech/Oregon KFYO Recap
Tarleton State/North Alabama Recap
Game Preview by Allen Corbin
The Texas Tech Red Raider Football team looks to bounce back from a heartbreaking 38-30 loss to the Oregon Ducks and win their first game of the season taking on the Tarleton State Texans from the Football Championship Subdivision of Division 1 for the first time in program history. The Texans are coming off a 52-31 victory over North Alabama last weekend.
The Red Raiders will be wearing red 1960s era throwback jerseys to honor the Donny Anderson teams this Saturday. The game also will be a celebrate agriculture game and Texas Country Red Dirt legend Cory Morrow will be in concert at Raider Alley before the game on Saturday. The Red Raiders haven't started a season 0-2 since 1990, but haven't lost to an FCS/1-AA team since North Texas in 1988.
The Texans have scored 52 points in each game this season and the Red Raiders on defense will look to stop a feisty offense while they've given up 35 and 38 points in their first games of the young season. The Red Raiders will have to stop the passing attack of Quarterback Victor Gabalis for the Texans. Gabalis has thrown for 645 yards, 7 touchdowns, 3 interceptions while the Red Raider defense has averaged given up 254 yards through the air.
The Texas Tech Offense has sputtered in the first two games of the season with multiple turnovers and lack of commitment to the running backs in the play calling. For Texas Tech to win and win comfortably they will need to give Tahj Brooks the ball more than six times like in the Oregon game and really commit to punishing the Texans defense to take pressure off struggling Quarterback Tyler Shough.
Other News and Notes
• Texas Tech Football announced the October 14th game against defending Big 12 Champion Kansas State is officially sold out joining this weekend's game and the Houston game on September 30th.
• 5-Star 2024 recruit Micah Hudson (Wide Receiver, Lake Belton) announced his commitment to the Tech Football program. Hudson is the highest-rated recruit in program history.
• Texas Tech's first Big 12 game on September 23 at West Virginia will kickoff at 2:30 p.m. on ESPN+.
Patrick Mahomes and the Kansas City Chiefs win Super Bowl LVII
Mahomes locked up Super Bowl MVP in the 38-35 win over Jalen Hurts and the Eagles.
Remembering Mike Leach 1961-2022