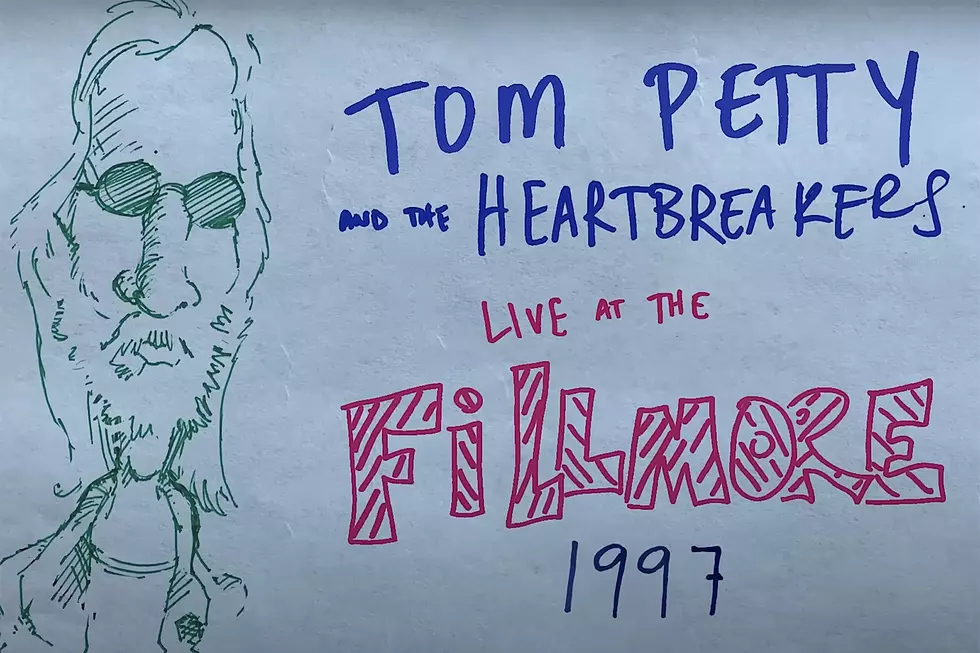 Watch New Unseen Clips of Tom Petty's Fillmore Residency
YouTube
A new video featuring scenes from Tom Petty and the Heartbreakers' iconic residency at the Fillmore was released under the title The Fillmore House Band - 1997 (Short Film 2).
The 12-minute mini-feature includes scenes from the 20-night stand along with band members looking back at the experience of being there. It follows the release of an earlier video and a box set of performance audio. You can watch the new video below.
"You feel the history; you feel the ghosts," guitarist Mike Campbell says in the clip. "And you feel the magic that's happened – it's sort of dripping on the walls." Keyboardist Benmont Tench adds, "Being that close to the fans was better. I think the stage was a little lower; I think the fans were a little closer. … When you're in a smaller space that's enclosed like that, then the concentration of the energy, the concentration of the band, the focus, is different. That's got a really serious kind of magic."
Speaking soon after the run ended, Petty told BAM, "I love it. I've had a ball. This may be the best time we've ever had: musically, we're all getting along real well. … It's maybe the best time of our lives really.
"The idea was just to be a band again and to play the same place for a while," he continued. "Lately, for us to play is such an ordeal: to get everyone together, to get the rehearsal booked, and then it's always a touring thing – it's a big commitment."
Tom Petty's Heartbreakers: Where Are They Now?
The surviving members continue to forge new paths.