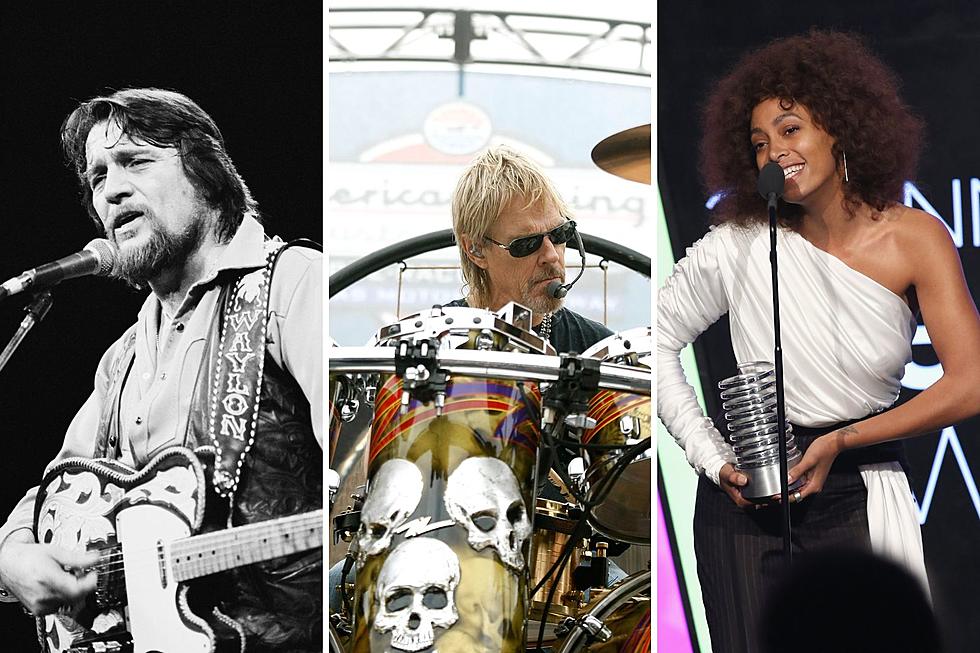 Stars of the Lone Star State: Famous Texas Musicians Born in June
Getty Images/Getty Imges/Bennett Raglin/Canva
June...the month that brings us summer, the solar eclipse & of course many celebrity birthdays to enjoy. As the month of June is upon, here are 10 famous Texas musicians that were born this month.
Ronnie Dunn (June 1)
One half of Brooks & Dunn, the Country Music Hall of Famer Ronnie Dunn was born in Coleman, TX; June 1, 1969. While his work with B&D ranged back from the 90s, he also has had a very successful solo career that started in 2011.
Lisa Hartman Black (June 1)
The wife of country star (and fellow Texan) Clint Black, Houston native Lisa Hartman Black was also born on June 1st in 1956. She's had success with acting & singing; most notably with her husband Clint on the song "When I Said I Do", which reached #1 on the Billboard Hot Country charts in 1999.
Billy Powell (June 3)
Fans of Lynyrd Skynyrd are very familiar with the Corpus Christi piano player. Billy was born June 3 in 1952 starting his career with the band as a roadie before becoming the keyboardist in 1973. He would remain being the keyboardist until his passing on January 28th, 2009.
Freddy Fender (June 4)
One of the biggest figures in Tejano music, Freddy Fender was born in San Benito on June 4th in 1937. Not only was he a singer, but a US Marine from 1953-1956. Whether it was his solo work or his work with Los Super Seven & The Texas Tornadoes, fans remember Freddy long after this passing on October 14th, 2006.
Mickey Jones (June 10)
From The First Edition with Kenny Rogers, to Trini Lopez to Bob Dylan, the Houston native, Mickey Jones is regarded as a musical legend. Born on June 10, 1941, Mickey has played on 17 gold records during his career; sadly Mickey would pass away on February 7, 2018. But his life is still treasured to this day.
Frank Beard (June 11)
Anyone who's listened to rock music knows about the small Texas band known as ZZ Top. Frank Beard, from Frankston, was born on June 11, 1949 & since 1969; he's been the driving force behind ZZ Top's music (no pun intended).
Steven Drozd (June 11)
Fans of The Flaming Lips know Steven Drozd as the drummer, the keyboardist, a guitarist, bassist, lead singer...the Houston musician has practically played every role for the band since 1991. Steven was born June 11, 1969 & continues to play for The Flaming Lips to this day, as well as his other projects.
Waylon Jennings (June 15)
The man who sang about Lubbenback & The Good Ol Boys, the Littlefield native Waylon Jennings is an icon in country music. Born on June 15th in 1937, he was a pioneer for Outlaw Country in the 1970s & 80s & he would join Willie Nelson, Johnny Cash & Kris Kristofferson (who he'll see later) to form The Highwaymen. He was inducted into the Country Music Hall of Fame in 2001; a year later he would sadly pass away on February 13, 2002.
Kris Kristofferson (June 22)
Speaking of The Highwaymen, the Brownsville Texan, Kris Kristofferson was born on June 22, 1936. Known for writing hit songs like "Me & Bobby McGee", "For the Good Times" & "Sunday Morning Coming Down", he also has a illustrious acting career too. Kris would be inducted in the Country Music Hall of Fame in 2004.
Solange Knowles (June 24)
Wrapping up our list of June Texas babies is none other than the sister of Beyoncé, Solange Knowles. Born in Houston on June 24th, she's known for being a backup dancer for Destiny's Child before starting her solo career in 2002, where she continues to excel as a solo artist today.
40 Of The Best Musicians Born In Texas
Texas has been home to a wide variety of musical genres; many musicians have become staples of rock, metal, pop, country & more. Here are some of the greatest musicians to ever represent the state of Texas.