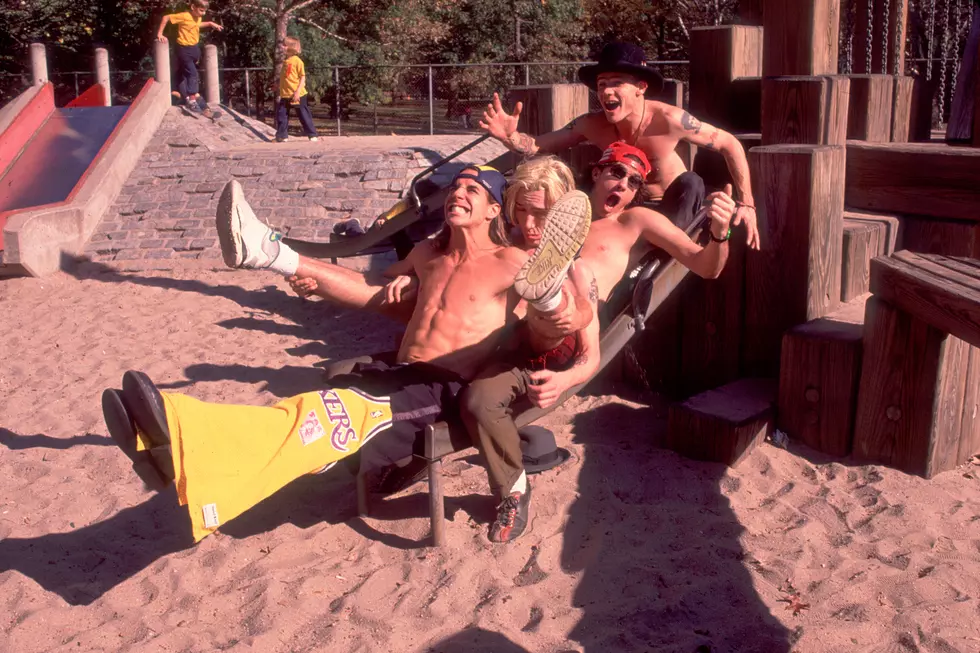 John Frusciante Rejoins Red Hot Chili Peppers
Paul Natkin, Getty Images
The Red Hot Chili Peppers have announced that guitarist John Frusciante has returned for a third stint with the funk-rock band.
The group broke the news via their Instagram page, with a simple message explaining the change. "The Red Hot Chili Peppers announce that we are parting ways with our guitarist of the past ten years, Josh Klinghoffer," reads the band's announcement. "Josh is a beautiful musician who we respect and love. We are deeply grateful for our time with him, and the countless gifts he shared with us." The message went on to declare that the band is welcoming Frusciante back "with great excitement and full hearts." His return reunites Red Hot Chili Peppers with the band's longest employed -- and most commercially successful -- guitarist.
Frusciante originally joined the band in 1988 when he was just 18 years old. His addition came after the untimely death of guitarist Hillel Slovak. Frusciante contributed to Red Hot Chili Pepper's Mother's Milk and Blood Sugar Sex Magik albums. The latter release became the band's break-out LP, selling more than seven million copies and rocketing the band to stardom. This massive success overwhelmed the young musician and led to his initial departure from the group.
Dave Navarro took over as the band's guitarist, releasing one LP with the band, 1995's One Hot Minute. Meanwhile, Frusciante reclined from the spotlight during this time, occasionally releasing solo material while also battling drug addiction.
After a stint in rehab, Frusciante rejoined Red Hot Chili Peppers in 1998, playing on the band's 1999 album Californication, 2002's By the Way and 2006's Stadium Arcadium. The guitarist also experienced an inspirational burst of solo work around this time, releasing a staggering seven solo releases between 2001 and 2009.
A decade after returning to the group, Frusciante again announced that he had left Red Hot Chili Peppers in 2009. Klinghoffer took over guitar duties at that time, a role he continued to hold until the recent announcement. Red Hot Chili Peppers released two albums during Klinghoffer's tenure, 2011's I'm With You and 2016's The Getaway.
Frusciante's return seems to signal a big 2020 for Red Hot Chili Peppers. The band already has two North American festival dates lined up for the New Year: May 15 at the Hangout Festival in Alabama and May 24 at Boston Calling.
Red Hot Chili Peppers Lineup Changes: A Complete History