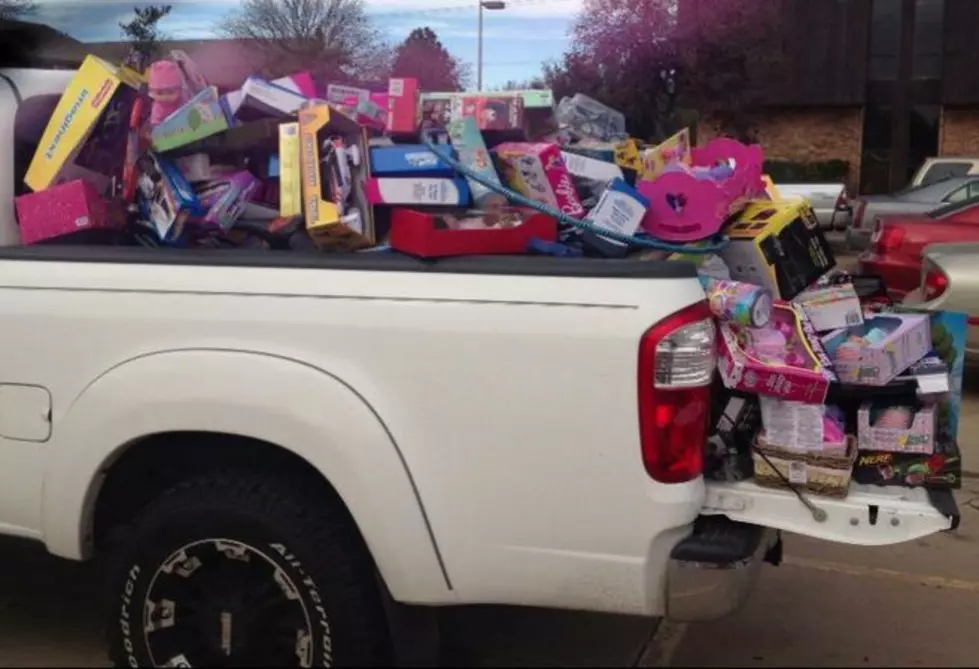 Kool FM's 2012 'Toys for Tots' Campaign Was a HUGE Success!
Kool Fm / Landon King
I would say our Toys for Tots campaign was a success this year. This is the bed of my pickup overflowing with donations from Kool listeners all over West Texas:
By the way, the cab is completely full as well. There was also another entire truckload that's bigger than this!
It's almost divine intervention that we picked up all of the toys on the day after the tragic Sandy Hook Elementary shooting. When all of us were feeling distraught and sad thinking about those children and their families, to see this kind of outpouring of charity from our neighbors gave us a warm feeling. People in West Texas, and Kool FM listeners in particular, are the most charitable and kind-hearted people on earth.
On Saturday we loaded everything into a huge Marine transport so they can disperse them to kids in need.
Just this morning, we got a call from R&K Autoplex in Levelland and they said a listener had just dropped off TEN BIKES!
Thanks again for your donations!