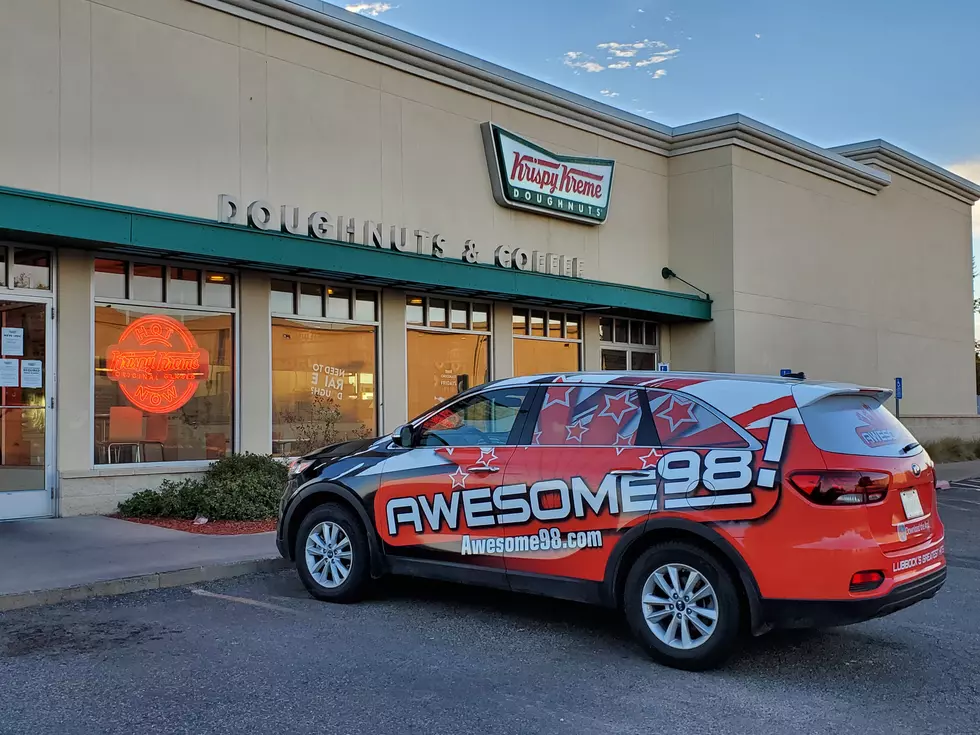 Krispy Kreme Is Giving You a Free Donut Today
Lance Ballance, Townsquare Media Lubbock
Enter your number to get our free mobile app
Who doesn't want free stuff?
There are lots of businesses that are celebrating Election Day by offering you freebies if you stop in today. As for me? I like little doughy circles of sin. And today is your lucky day, too. You can get yourself a free donut at Krispy Kreme.
If you stop into Krispy Kreme today, just show them your sticker, stub, whatever proof that you voted, and tell them that Awesome 98 said to give you a free donut (although, they'll probably give you one anyway if you don't), and voila! -- sugar-coated decadence.
Needless to say, I had to mask up and head over for some doughnut amazement.
The only Lubbock location of Krispy Kreme is at 4301 S Loop 289, right behind Doc's. (Yes, I know where Doc's, and Spec's, are located.)
I remember in the 90s when Krispy Kreme began their aggressive strategy of expansion. We saw lines that stretched around the building and waits of up to two hours just to try a hot, fresh donut right off the line. My kids were fascinated by the process and would stand with their noses pressed up against the glass.
Over time, I think the fact that Krispy Kreme became so ubiquitous diminished the mystique. After all, when you can get Krispy Kreme donuts in your local gas station, is it really special to make the journey to the store to watch them made hot?
I still enjoy seeing the "Hot Light" on at Krispy Kreme, and got my free donut today as well.
Although there may be nothing scarier than seeing me eat. Just keep your hands and feet away from his mouth.
8 Iconic Texas Snacks