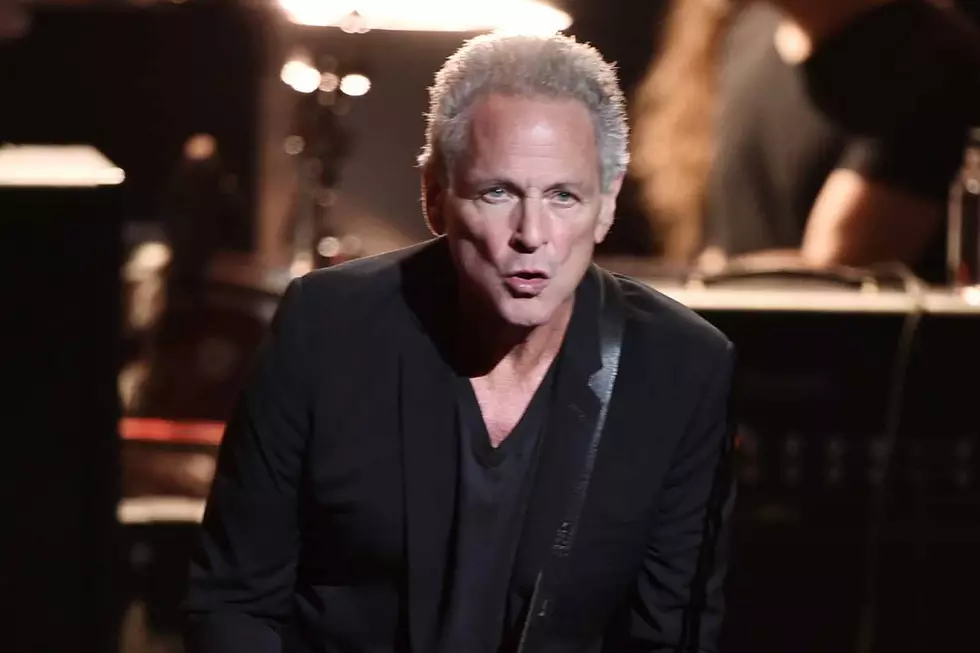 Watch Lindsey Buckingham Play for the First Time Since Surgery
Steven Ferdman, Getty Images
Lindsey Buckingham helped out his daughter's high-school graduating class by playing guitar as she and her classmates sang the Fleetwood Mac classic "Landslide."
It marked his first public performance since he underwent emergency heart surgery a few months ago.
"Last night was epic," Buckingham's wife Kristen tweeted.
She also posted a video on Instagram. "First time I've seen Lindsey play in the last 4 mos, all the while Leelee ending her high school career," she wrote. "AND she sings a little 'Landslide' with her dad. I cried, I'll admit it. Never know what's ahead so enjoy the moment."
You can watch the performance below.
Buckingham required open-heart surgery earlier this year. His wife broke the news on Facebook in February with a picture of the two of them, with tubes sticking out of his chest, from his hospital room. By that point, she wrote, he had already been released and "he and his heart are doing well, [but] the surgery resulted in vocal-cord damage. While it is is unclear if this damage is permanent, we are hopeful it is not."
She noted that the "past year has been a very stressful and difficult year for our family, to say the least. But despite all this, our gratitude for life trumps all obstacles we have faced at this moment. We feel so fortunate he's alive. As does he. He looks forward to recovery and putting this behind him."
Variety points out that there's been no update on the condition of Buckingham's vocal cord since the news was first made public.
See Fleetwood Mac Among the Top 100 Albums of the '70s