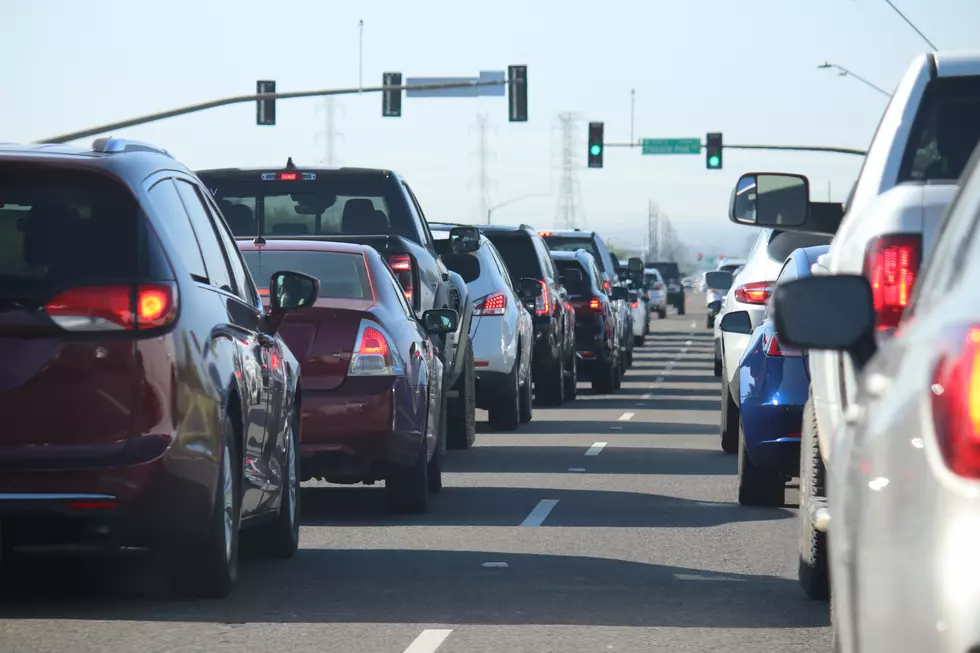 Need to Evacuate Lubbock Due to Monkeypox? Here Are the Routes to Take
Photo by Randy Lisciarelli on Unsplash
Just when we thought it was safe to walk outside and interact with humans again...
DENIED!
As reported yesterday, it appears that Lubbock has now joined the sad, terrifying fraternity of cities where a positive case of Monkeypox has been discovered. Between that frightening reality and the fact that there's now a new strain of Covid-19 out there (the Andromeda Strain), we have even more reason to fear life itself.
Are we about to start with mask mandates once more? Mandatory vaccinations? Sending monkeys to internment camps? The answer to all of these questions is:
Who freaking knows.
But there are those who aren't sitting around waiting to be infected by either Monkeypox or Covid-1000. As a public service, we offer up your best options when it's time to escape from Lubbock.
ESCAPE TO CLOVIS
If you feel that Clovis is your best option for survival, then Highway 84 is the quickest route out. If you feel that traffic could be brutal inside the loop, heading west to Milwaukee Avenue and heading north to 84 might keep you alive.
ESCAPE TO SEMINOLE AND HOBBS
Admittedly, the only real reason to head this way is to continue on to Ruidoso, but a lot of people will be holing up there in the casinos to ride out the monkey-demic, so Hobbs and Seminole may be as out of the way as you can get.
ESCAPE TO SNYDER
Since the direct route is going to be jammed with Lubbock-ites clogging up the road through Slaton, I would recommend County Road 6600 (4th Street) to Highway 207 South to Post, and then onto Snyder and points south. You'll avoid Covid-19 and Monkeypox-riddled refugees who aren't as prepared as you are.
ESCAPE TO AMARILLO
(WOULD NOT RECOMMEND) Amarillo is another densely-populated area and probably swarming with disease. Plus, they have a zoo with...monkeys. That means it's a Monkeypox hotspot. Avoid at all costs!
Other possible Monkeypox-free zones would be areas to the east, such as Guthrie, Aspermont and even as far eats as Seymour, which would be as close to the Monkeypox-infested DFW Metroplex as you may want to be.
We just want you safe, so wear bright colors, use Deet, stay hydrated and keep low. And if you run into a guy named Negan, he's not your friend.
This Abandoned Zoo in Cisco, Texas Could Make for a Cool Road Trip
Take a virtual tour of the walking trail and see if this may be a cool adventure for you and your friends or family this spring or summer.
LOOK: The most expensive weather and climate disasters in recent decades
Stacker
ranked the most expensive climate disasters by the billions since 1980 by the total cost of all damages, adjusted for inflation, based on
2021 data from the National Oceanic and Atmospheric Administration (NOAA)
. The list starts with Hurricane Sally, which caused $7.3 billion in damages in 2020, and ends with a devastating 2005 hurricane that caused $170 billion in damage and killed at least 1,833 people. Keep reading to discover the 50 of the most expensive climate disasters in recent decades in the U.S.
See the Must-Drive Roads in Every State
All-Inclusive Resorts in Texas
Here is a look at some of the all-inclusive resort options in the state of Texas.