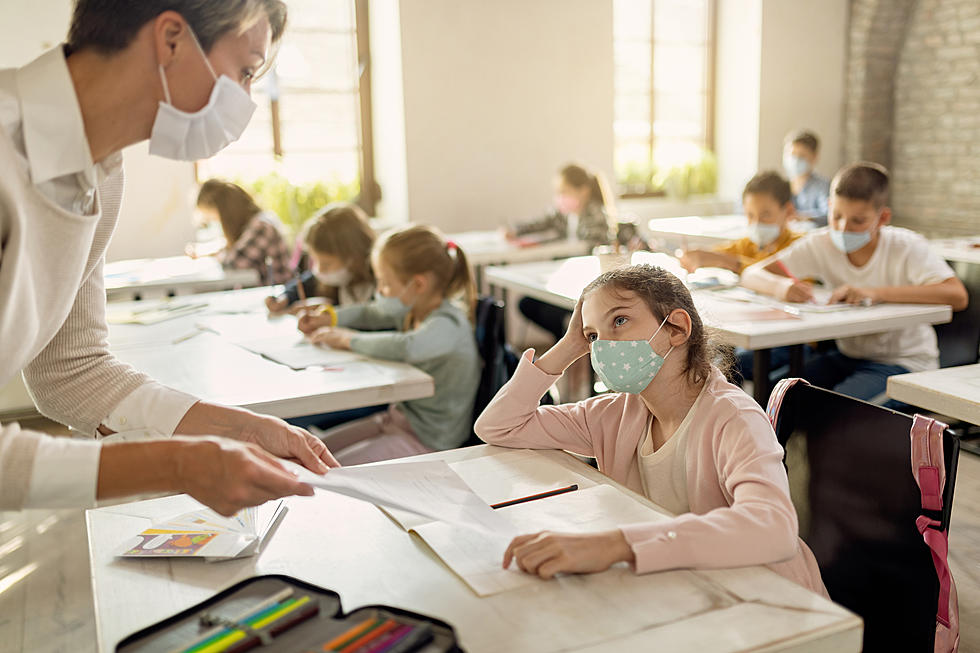 New COVID-19 Safety Guidelines Released by Texas Education Agency
Getty Images/iStockphoto
It's time for yet another school year during the pandemic, and this time things are changing a bit.
The 2021-2022 school year is rapidly approaching, and on Thursday, the Texas Education Agency (TEA) released a new set of guidelines for handling COVID-19.
Navigating the effects of COVID-19 has been far from easy. This virus has completely changed our day to day lives, and we're still attempting to figure out the best practices for keeping ourselves and others safe.
The most significant updates from the previous school year's guidelines include the following:
School systems are not required to conduct COVID-19 contact tracing,
Parents of students who are determined to be close contacts of an individual with COVID-19 may opt to keep their students at home OR in school,
Masks will not be required, but students and staff may wear a mask if they choose,
Schools do not have to inform parents if someone at the school tests positive for COVID-19,
If someone at the school tests positive for COVID-19 the school must submit a report to the Texas Department of State Health Services via an online form and notify its local health department
The CDC has also updated their guidance, and the stay-at-home period can end for students experiencing no symptoms on Day 10 after close contact exposure, if no subsequent COVID-19 testing is performed.
There's only a few more months until 2022, and I'm sure that no one expected the pandemic to last as long as it has. Please encourage personal safety and responsibility so that we can protect the most vulnerable in our community. Here's to a new school year!
It's Time to 'Stuff the Bus' for Central Texas Students
The new school year is just around the corner, and Central Texas students will face unique challenges as we put the pandemic behind us and look to the future.
One challenge no child should face is being without the essential school supplies they'll need to live up to their potential and achieve academic success.
That's where you and I come in. From July 19 to August 15, you can donate school supplies at the following locations. Donated supplies will benefit students in need in
Belton ISD
,
Killeen ISD
, and
Temple ISD
. (Click each district to view their 2021-2022 school supply lists.)
Here are Some Fun Things You Still Have Time to do Before School Starts
School starts in Central Texas in just a few weeks. There's still plenty of time for your family to get out and have some fun before this beautiful summer ends. Here are some ideas to spark your imagination and help you plan an epic Texas road trip.
LOOK: Answers to 30 common COVID-19 vaccine questions
While much is still unknown about the coronavirus and the future, what is known is that the currently available vaccines have gone through all three trial phases and are
safe and effective
. It will be necessary for as many Americans as possible to be vaccinated in order to finally return to some level of pre-pandemic normalcy, and hopefully these 30 answers provided here will help readers get vaccinated as soon they are able.