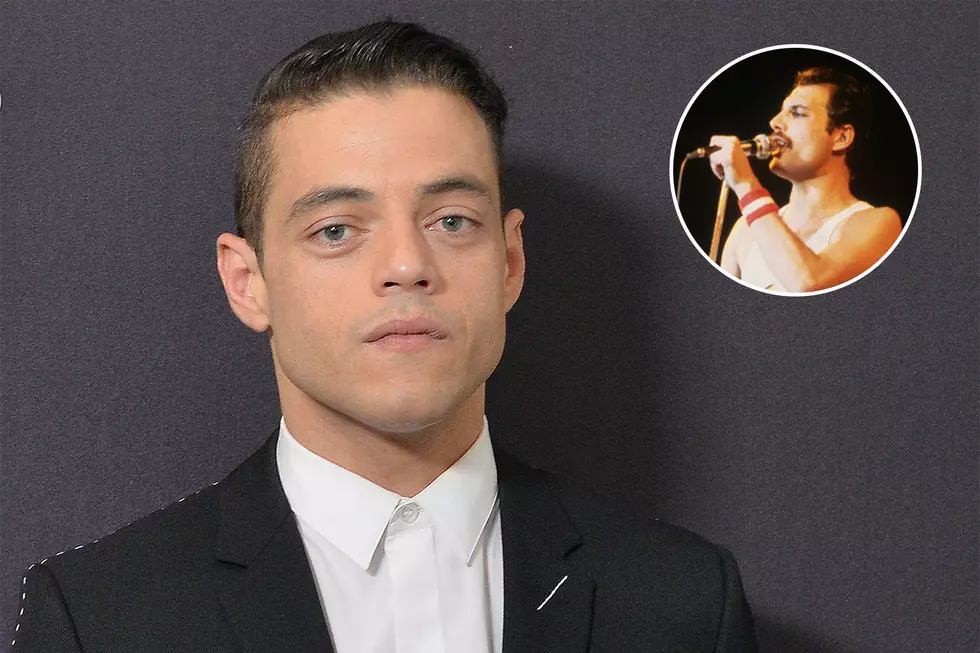 Watch Rami Malek Perform as Freddie Mercury for 'Bohemian Rhapsody's Live Aid Concert Scene
Francois Durand / Hulton Archive, Getty Images
When Rami Malek was cast as Freddie Mercury in Bryan Singer's Queen biopic Bohemian Rhapsody, one question was on everyone's mind: Can he do it? Mercury was the kind of talent that comes along once a century, if that, and while Malek is no doubt a great actor, there's a lot of pressure that comes with portraying one of the modern world's greatest musicians. So, how is he doing it? Well, see for yourself.
If you match this up with video of the actual Live Aid concert performance, which was held at Wembley Stadium in July of 1985, he sure got all the beats right, from the jogging out onstage to the flourishes at the piano to all the Pepsi cups lined up on top of it. There seems to be some uncertainty about whether or not that's actually Malek singing — he and Singer said that he'd be mixing his own vocals with audio of Mercury and another soundalike — but he sure plays the part well, from what we can see.
Here is the video from the real concert, for comparison:
Malek described the singing process to Entertainment Weekly back when the publication debuted his first official image:
We're going to use Freddie as much as possible and use myself as much as possible. I'm in Abbey Road [Studios] right now if that should say anything to you. I'm not working on my acting.
Bohemian Rhapsody opens December 25, 2018.