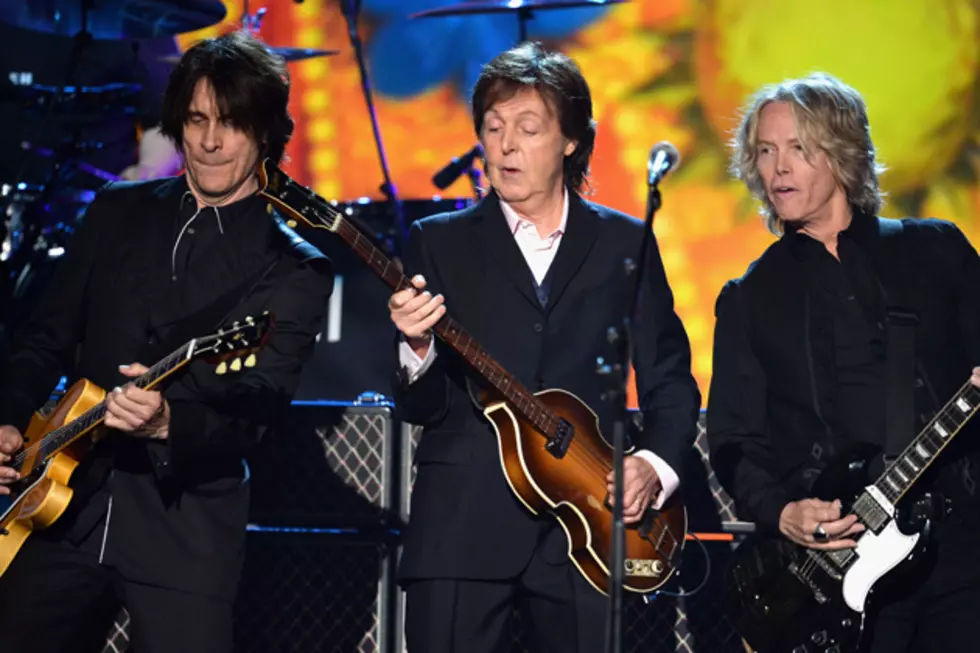 Select-A-Seat Locations at United and Market Street Stores Will Not Have Paul McCartney Tickets Available
Kevin Winter, Getty Images
Select-A-Seat ticket outlets at The United and Market Street stores in the Lubbock area will not have tickets for purchase to Sir Paul McCartney's June 14 concert at Lubbock's United
Spirit Arena.
Tickets are slated to go on sale to the general public this Friday (April 25). The concert is
expected to sell out quickly after the public sale takes effect.
"Tickets for these high-demand events sell out in a matter of minutes," said Kiris Burdis, center store business manager for The United Family. "In the past, we have had guests who line up at our stores and, in some instances, the first person in line was not even able to purchase a ticket.
"Because of the frustration this can cause for our guests and team members, we have chosen not to open our ticket operations for this event."
McCartney, one of the two surviving members of The Beatles, has chosen Lubbock as one of his two Texas concert sites, the other being Dallas's American Airlines Center. He has long proclaimed the influence of Lubbock native Buddy Holly on The Beatles, not only in their choice of names but in their songwriting as well.
McCartney owns the rights to the Holly collection and has said his influence can be seen in at least the first 40 Beatles songs.