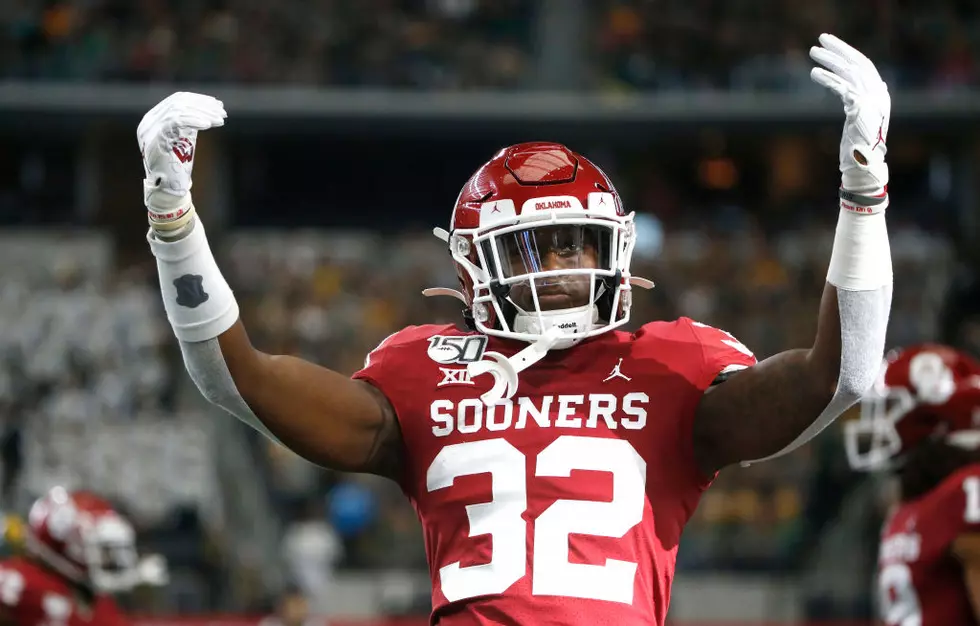 Should You Bet on Texas Tech to Win the Big 12 Championship?
Getty Images
Enter your number to get our free mobile app
The Big 12 has been in existence since 1996 and has been won by 9 different teams since it's inception. Several schools winning it once, a couple raising the trophy twice, the Longhorns have three Big 12 titles, all while Oklahoma has 13 of them. So, is it really a surprise that the Oklahoma Sooners are odds on favorites to win the Big 12 in 2020? At least according to LVSuperBook.
The Sooners have won the title 7 times since 2010. The league has been around 24 years and the Sooners have won more than half of the championships.
Betonline.ag has the Sooners as -110 favorites while everyone else has plus odds. The Red Raiders are super longshots at +3300, only better than Kansas and West Virginia. On Vegasinsider.com, Texas Tech is only above Kansas as a 50/1 underdog.
According to the odds, Texas Tech is the 8th or 9th best team in the Big 12 in 2020 and I tend to agree with the assessment. I think Jordyn Brooks and Broderick Washington are huge losses, along with the production of Douglas Coleman. If Tazhawn Henry does indeed transfer then the running back depth is tanked. Is Alan Bowman healthy? Is he even the starter? Are there five offensive linemen that can stay healthy for 13 games? Is the secondary going to drastically improve for the first time in a decade or more?
There are more questions than answers heading into Matt Wells' second season.
If you want to bet on Texas Tech to win the Big 12, obviously take the 80/1 from LVSuperbook in the proper legal government-approved way.
The question becomes, should you bet on Texas Tech? The 80/1 odds put the implied chances of Texas Tech winning the Big 12 at 1.23%. Texas Tech has never won the Big 12. Texas Tech has never played in a Big 12 Championship. All that being said, if you have an extra $10 or $100 bucks and you can find 80/1 odds or longer, why not?
Should you though? Probably not. Baylor at 28/1 or Oklahoma State at 7/1 are safer bets if you don't want to bet the favorite and couldn't possibly lay money down on the back of Tom Herman and the Longhorns.
27 Best and Worst Texas Tech Football Uniforms Since 2000
27 Best and Worst Texas Tech Football Uniforms Since 2000