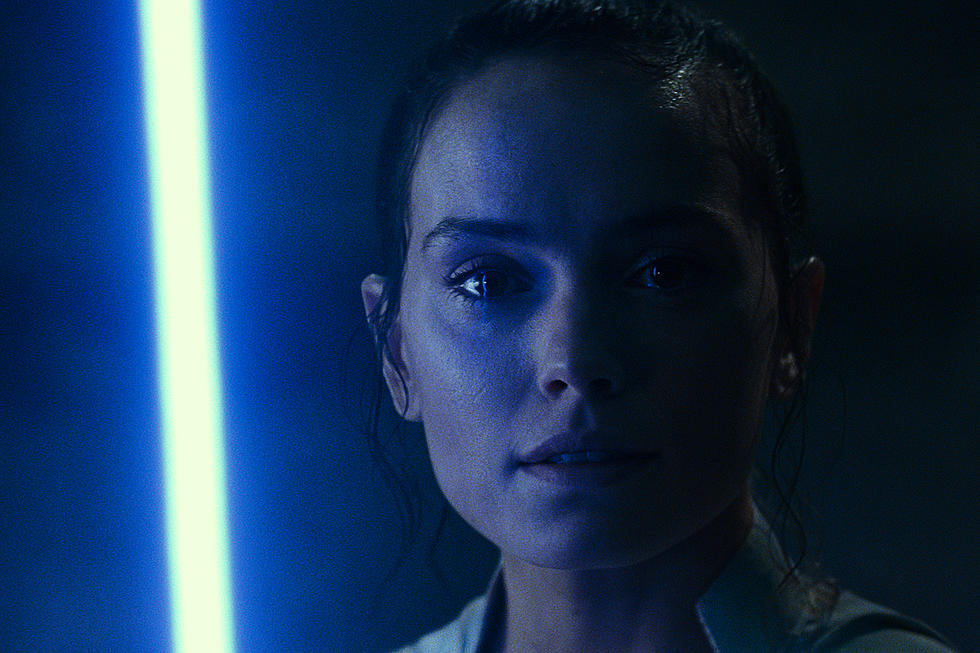 'Star Wars' Movies Are Going 'Into a Hiatus' After 'The Rise of Skywalker'
Lucasfilm Ltd.
Star Wars fans have gotten very spoiled over the last few years with a seemingly endless string of movies. Star Wars: The Force Awakens, Rogue One, The Last Jedi, Solo, and now this Christmas' The Rise of Skywalker hit theaters one after the other. It took almost 30 years for nerds to get the first six Star Wars features. The five mentioned above took just five years to emerge from Lucasfilm.
But that "endless" supply of Star Wars movies officially stops with The Rise of Skywalker in the hopes of boosting demand for the franchise in the future.  Disney's CEO, Bob Iger, announced today that the Star Wars movie franchise will "go into a hiatus for a few years" following the release of The Rise of Skywalker next month.
The announcement comes just a few days after the revelation that David Benioff and D.B. Weiss, the creators of TV's Game of Thrones, had abandoned their work on what was supposed to be the next Star Wars trilogy after The Rise of Skywalker to instead focus their energies on a project for Netflix. Lucasfilm had previously announced a series of movies by Rian Johnson, but there's been no concrete news about it for months. And it appears that the Star Wars film that's going to be produced by Marvel's Kevin Feige is many years away from being ready as well.
So enjoy The Rise of Skywalker; it could be quite a few years before you get your next chance to watch a Star Wars in the theater. Of course, in the interim you will have many chances to watch Star Wars at home. When Disney+ launches on November 12, it will include the first episodes of The Mandalorian, the brand new (and first-ever) live-action Star Wars TV series.
Note: As Amazon Associates, we earn on qualifying purchases.
Gallery — Every Star Wars Movie Ranked From Worst to Best: