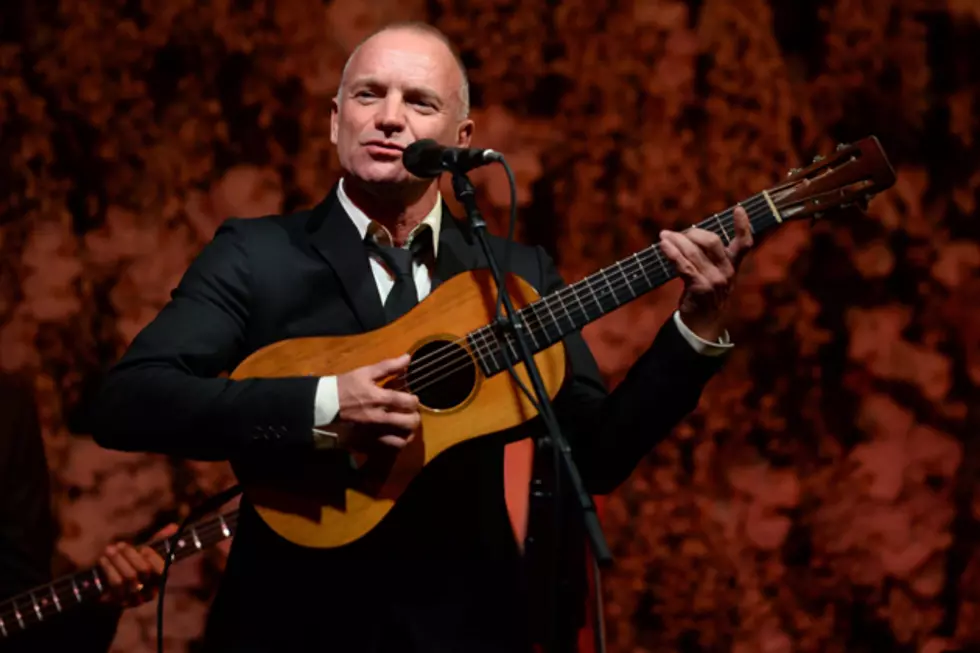 Sting Covers the Beatles on 'Letterman'
Joining Sting on vocals was Ivy Levan, who released her debut EP, 'Introducing the Dame,' last June. Levan, who describes her modern bluesy sound as "swamp hop," opened for indie neo-soul band Fitz and the Tantrums on tour last year. Mike Einziger of Incubus joined pair on lead guitar.
Letterman began Beatles Week on Monday with the indie-rock duo Broken Bells, who performed 'And I Love Her.' Tonight, the Flaming Lips will perform 'Lucy in the Sky With Diamonds' with Sean Lennon. (The 1967 song was famously inspired by a piece of artwork by Lennon's half-brother Julian.) Lenny Kravitz will appear on Thursday. And there are rumors that on Friday -- 50 years to the day that the Beatles landed in the U.S. -- Letterman's show will feature Paul McCartney and Ringo Starr.
Sting is getting ready to launch a co-headlining tour with Paul Simon. They'll play 18 shows in five weeks across North America, starting this Saturday in Houston.