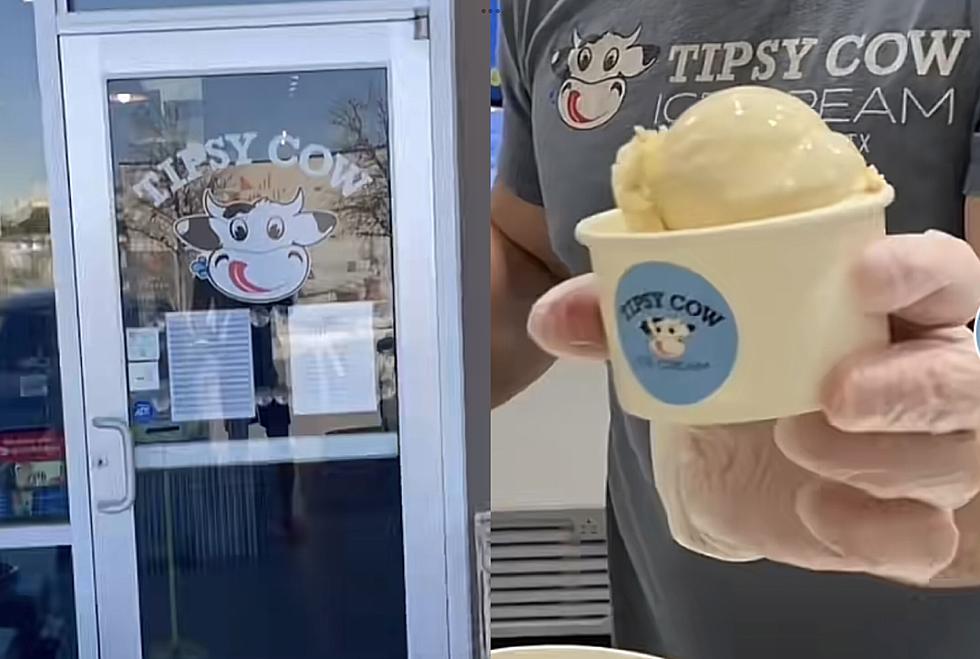 Texas Ice Cream Shop Goes Viral for Their Alcohol-Infused Treats
@tipsy_cow_ice_cream via TikTok
Ice cream is one of those treats that everyone likes no matter their age. You have the classics like vanilla, chocolate, strawberry, mint chip, and more. Then, you have flavors that kids really love, like cake batter, cotton candy, and other extra-sweet and colorful options.
Ice cream tends to be marketed towards a younger audience, but we all know that adults love it, too. So, why not change things up and have an ice cream shop specifically geared toward adults. That's exactly what Tipsy Cow, an ice cream shop in New Braunfels, Texas that specializes in alcohol-infused treats, does.
They have a large following on TikTok with over 23,000 followers after only a year of being on the app. On their account, they mostly share videos showing how they make their ice cream and showing off their yummy-looking flavors. Their most recent video of them making their Baileys Salted Caramel ice cream already has nearly 1 million views after only 13 hours.
It's always great seeing Texas businesses receive so much love online. They seem to have so many delicious flavors, such as Key Lime Pie, Raspberry Delight and Peanut Butter Cap'n Crunch. They seem to be regularly coming out with new flavors as well, so if you visit more than once there will probably be something new to try. They even have floats like their Red, White and Blue float for the 4th of July.
You can find them on TikTok @tipsy_cow_ice_cream to check out their videos and stay up to date with any new flavors they come out with. You can also find more information on their website.
Extremely Unique Home for Sale in Lubbock, Texas
As of January 20,2022, this might be the
most unique home
currently for sale in Lubbock, Texas.
14 of the Most Googled Questions About Lubbock, Texas
Here are some of the most common questions asked about Lubbock, according to Google search's autocomplete, along with some answers.