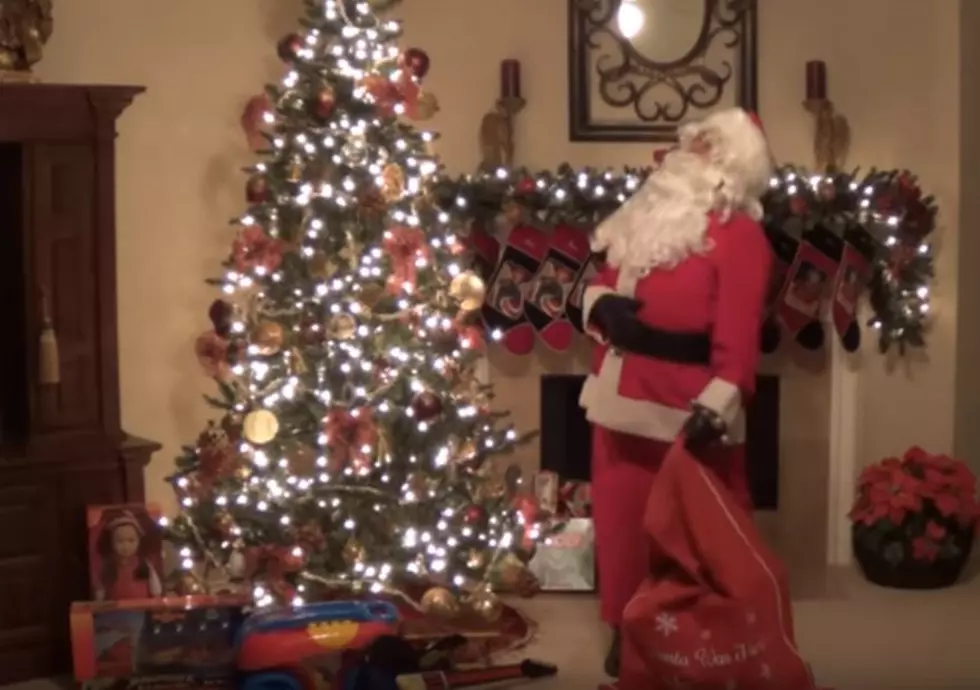 Texas Man's 54 Year Christmas Dream Comes True With Song On Radio
jsapthTx via YouTube
Talk about your Christmas dreams! Johnny Gondesen from Cypress, Texas, wrote and recorded the song, Christmas Is Here, way back in 1965 when he was in a country and western band. Over the years he's played it for his children at Christmas, then his grandchildren at Christmas, then his great-grandchildren. As the years went on he even gave away copies of his recording and those parents have played it for their children.
Everyone loved it and everyone was happy, but there was one thing missing.
The one thing that Johnny really wanted to do was to hear his song actually played on the radio. Here we are, 54 years after he recorded it and 83 year old Johnny's dreams came true when a station in Houston heard the story and invited him into their studios for an interview and to play the song. CNN even picked up the story and brought it to a much wider audience.
The station probably would never have heard of it except for the fact that Johnny's kids and grandkids recorded a video to go with his song and it became a bit of a viral sensation on YouTube.
Yup, that's Johnny in the Santa suit, ho-ho-hoing and hee-hee-heeing his now famous song.
Johnny's not worried about making any money from the song he wrote and recorded, he just wanted people to enjoy it and to hear it on the radio.
Merry Christmas, Johnny Gondesen. Merry Christmas, indeed.