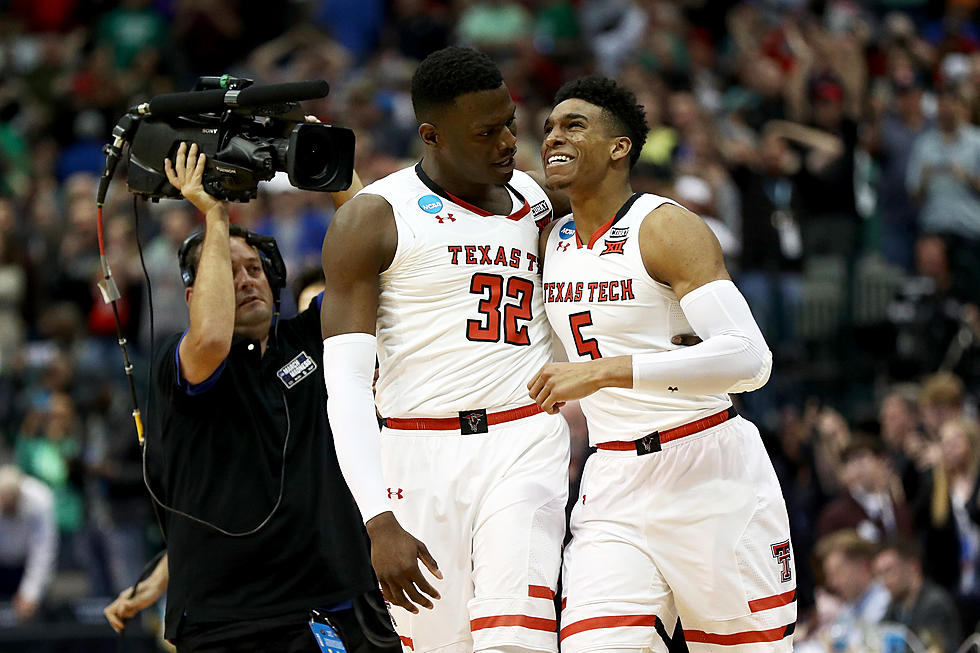 Texas Tech Basketball Releases an Epic Alumni Hype Video
Ronald Martinez, Getty Images
Texas Tech basketball and their social media team have been very good in the last five years of reincorporating an alumni base that was often neglected in the previous regimes. Chris Beard has been very effective at not only recruiting new talent into the fold of Texas Tech but also bringing back ex-players.
He's had them on staff, see Daryl Dora and Ronald Ross. Beard has also gotten them into the building at various times in the past few years to celebrate with the team during their success. There were a litany of former players, whether they had ever been involved with Beard or not, who went to the last two tournament appearances because of the Double T bond.
Tariq Owens, Jahmi'us Ramsey, Davide Moretti, Ronald Ross, Gerald Myers, Toddrick Gotcher, Darvin Ham, Mark Davis, Jaye Crockett, Zhaire Smith, Lance Hughes, Justin Gray, Brandone Francis, Zach Smith, Robert Turner, Norense Odiase, and Tony Battie all give the current team encouraging words and platitudes for the guys to use in the NCAA Tournament this weekend and beyond.
The Red Raiders start with only Kyler Edwards, Marcus Santos Silva, and Avery Benson having NCAA tournament experience. We're past that now though with the Red Raider in Indiana and ready to play.
They've been practicing on a make-shift court outside of their limited time at the arena. The basketball managers showed that off on twitter:
And Coach beard found a fire to make his team feel more at home.
Big 12 Betting Lines for NCAA Tournament Opening Weekend
A Brief History of Texas Tech Men's Basketball in the NCAA Tournament