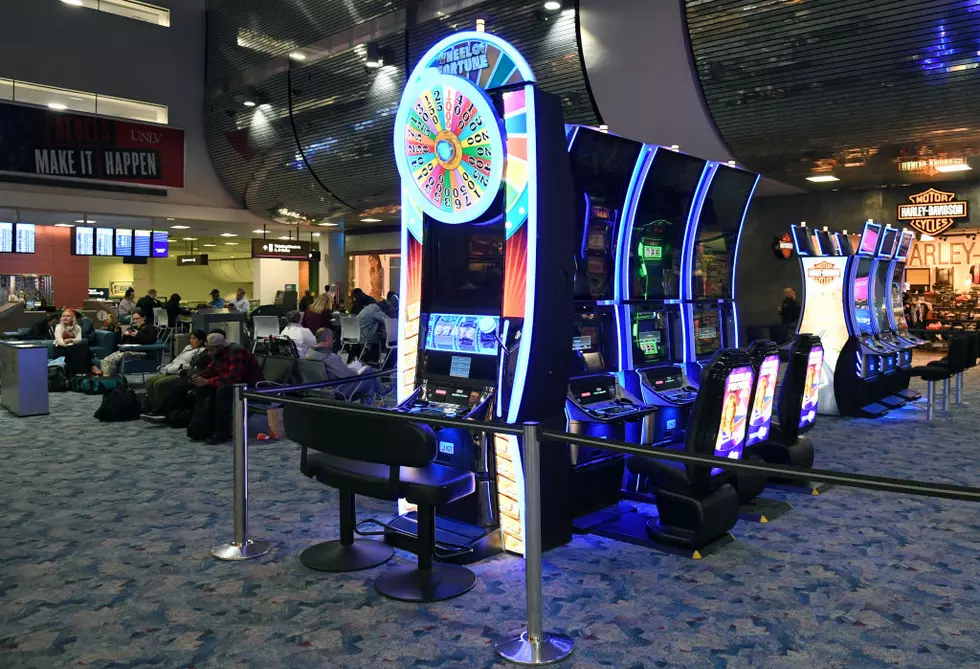 Texas Woman Hits Jackpot at Las Vegas Airport
Getty Images
I love going to Las Vegas. The sights, the sounds, the excitement, the food, and yes the gambling. It all normally adds up to a great time for me. But I've never walked away from Las Vegas as a huge winner. And I would suspect that most who leave Las Vegas boarding the plane to leave as big winners.
But for one Texas woman, the airport was exactly where she needed to be. Identified only as Megan H. of Flower Mound, Texas. She was able to leave Las Vegas not only a winner, but a big winner.
Last week, Megan was waiting for her flight home at Las Vegas' McCarran International Airport when she decided to play the Wheel of Fortune slot machine in B concourse, which is home to Southwest Airlines.
No story that I've found says how much money she put in the machine prior to winning. However much it was definitely worked, as she hit a $302,000 jackpot. Videos of her winning (and being very happy) went viral and led to McCarran Airport congratulating her in a tweet.
Social media users seemed happy for the Texan, and one even recalled playing the same machine just days before, according to FOX News:
Social media users congratulated the winner, with one writing: "Put $200 in this machine just days ago. Happy I could make my contribution."
Megan never said how the trip to Las Vegas was prior to arriving at the departure gate, but a trip to Las Vegas can't be too bad if you win $300,000 on your way out of town. At least she will always have that as a story.
See the Must-Drive Roads in Every State