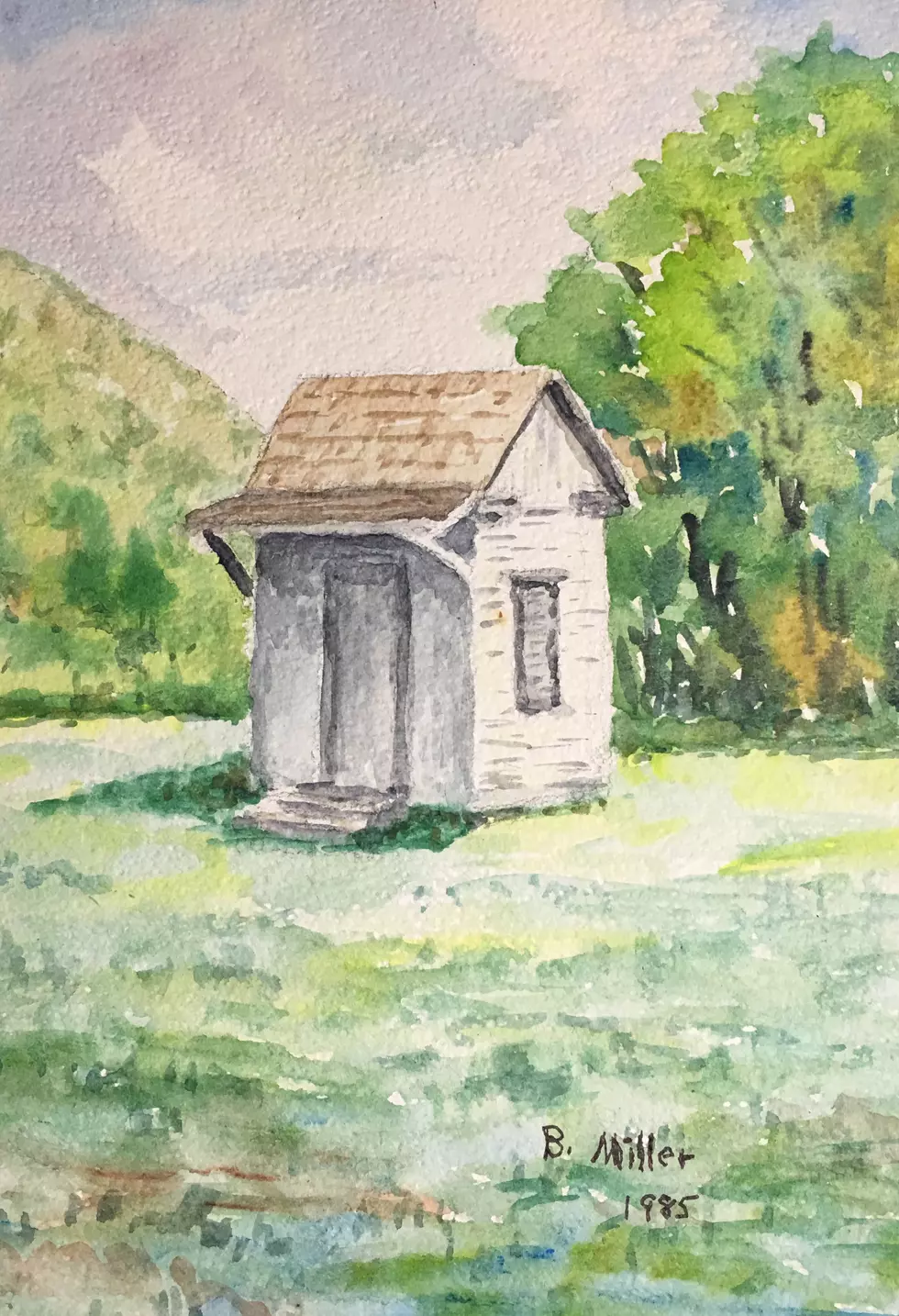 'The Best Little Outhouse in Texas' Painting Is Authentic Americana
Painting by Bob Miller (Photo: Jan Miller, Townsquare Media Lubbock)
'The Best Little Outhouse In Texas,' the only restored outhouse in the state, is authentic Americana. This painting by my dad, Bob Miller, dates back to 1985.
You never know what you may find in your spring cleaning! This gem of a painting was in amongst the stuff.
This outhouse was restored and granted an official marker. Today, it's known as the Arnold Outhouse on the grounds of the Rusk County Memorial Library and Museum.
You can follow this link for the whole story from Texasescapes.com. Below is what I found written on the back of the painting.