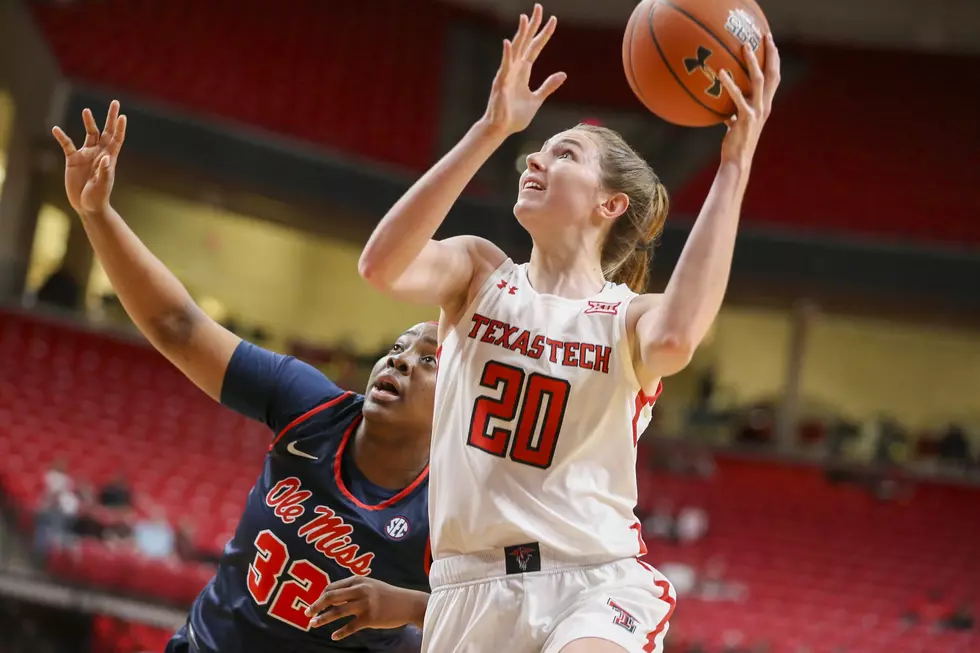 The Lady Raiders Make Huge Statement in Big 12/SEC Challenge [PHOTOS]
Paul Roberts, KKAM
The Lady Raiders have played inferior competition in their 6-0 start, but when is it time to start admitting that a lot of teams might seem inferior to this Lady Raider team this season?
The Lady Raiders have an elite big in Brittany Brewer, who controls the game on defense, and have multiple scoring options that can handle big moments. Chrislyn Carr is an above-average point guard, and I'm already prepared to engrave the Freshman of the Year trophy with Alexis Tucker's name.
Ole Miss was the latest victim of the Lady Raiders on Wednesday night, and the 84-48 final score is indicative of the game. Not even close. This isn't just a bad team though.  It's Power 5 competition, and the Lady Raiders' first win as a part of the Big 12/SEC challenge.
I'm not ready to say the Lady Raiders have arrived, but if former 5-star UCONN player Lexi Gordon improves the current roster when she can start playing games in January, this team will be very competitive in the Big 12 schedule.
Check out our photos from the match-up from Paul Roberts:
Lady Raiders vs. Ole Miss (2019)