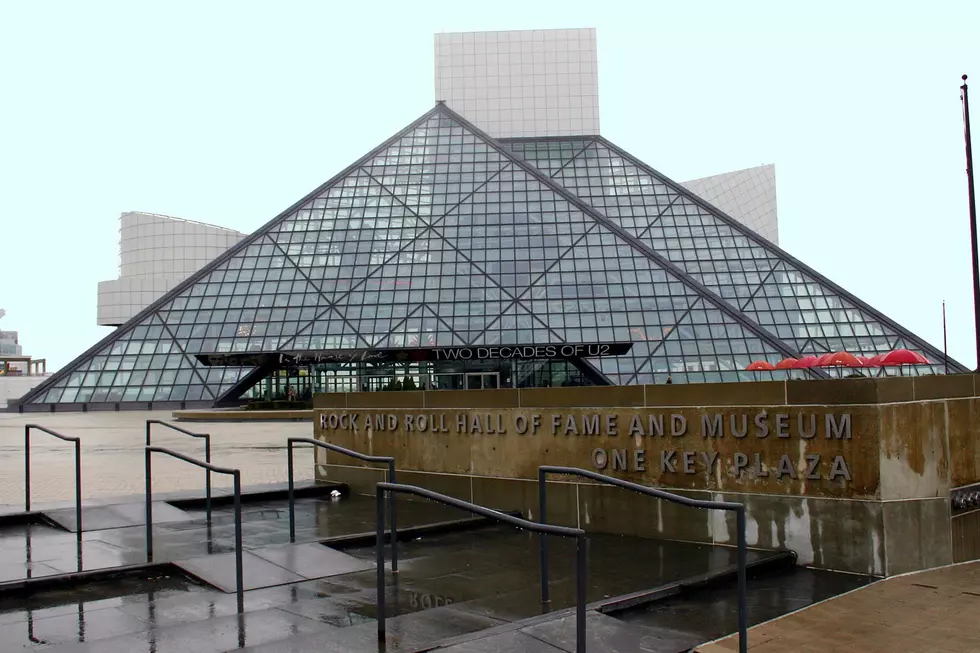 The Rock and Roll Hall of Fame Is Completely Pointless. Change My Mind.
Jason Nelson, Getty Images
Oh, where to start.
On Wednesday, the latest honorees to the music industry's equivalent to the MTV Movie Awards were unveiled - the 36th class of the Rock & Roll Hall of Fame.
This year's roster includes the likes of Tina Turner, The Go-Go's, Todd Rundgren, Carole King, The Foo Fighters, and...Jay-Z?
That's right, Mister Beyonce'.  I mean, look how happy he is to be inducted!
I've never really trusted the Rock & Roll Hall of Fame to be the ultimate authority on music, much like I don't trust the Baseball Hall of Fame to be the final arbiter on the greatest baseball players (without Pete Rose, it is irrelevant).
Perhaps the fact that the hall is located in Cleveland, Ohio is one thing, because honestly, even Lubbock has a greater connection to rock history than Cleveland ever will. It's also because at the end of the day, a panel of judgmental, self-important toolbuckets are the ones deciding who gets in or stays out.
In a lot of cases, it's pure favoritism or disdain for one's political beliefs that will keep them out. Or, in the case of Jay-Z, a desire to pander to someone who is innately powerful in the business and must be honored accordingly.
Now, just because I'm not a fan of Jay-Z's music doesn't discount my opinion. I'm simply pointing out that there are many other acts that should have been considered before glorifying someone who really hasn't had as much of a "rock & roll" pedigree (as a rapper), nor in my opinion has been as influential as some artists who have been passed over for now.
The argument being, is Jay-Z more deserving of Rock & Roll Hall of Fame enshrinement than, for example:
Foreigner?
Billy Idol?
Huey Lewis & The News?
Iron Maiden?
Pat Benatar?
Chic?
Motorhead?
Willie Nelson?
In many of those cases, the answer is 'absolutely not.' But Jay-Z gives the voters "hip credibility" and makes the hall relevant to the cool kids. But that still doesn't mean he's more deserving than any of those artists. Heck, it took until this year for Tina Turner to be indicted, so they had clearly missed the boat for years before now.
Oh, and if Dave Matthews Band gets in before Foreigner or Pat Benatar, we riot.
The 40 Best Cover Songs by Rock Bands
ALSO SEE: See 25 of the Best Illustrated Hip-Hop Album and Mixtape Covers of All Time
Celebrity Couples Who Secretly Got Married
ALSO SEE: 30 Most Decade-Defining Memes