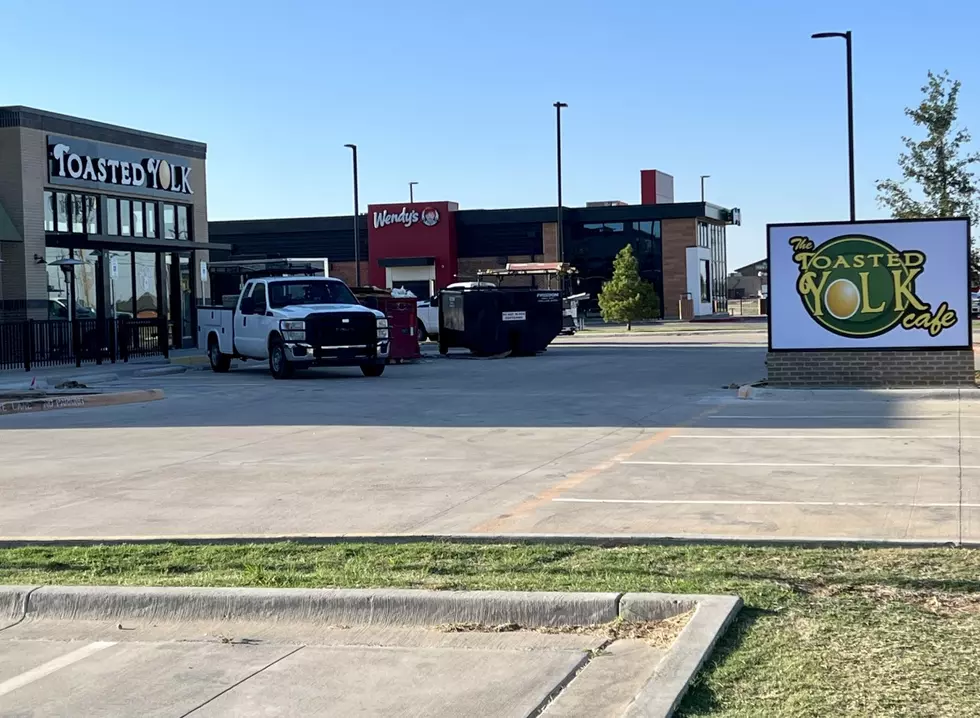 The Toasted Yolk Cafe Is Weeks Away From Opening in Lubbock
Chad Hasty, KFYO.com
Get ready for a boozy breakfast and/or brunch in Lubbock.
Lubbock is just weeks away from a new breakfast, brunch and lunch spot opening their doors. The Toasted Yolk Cafe will be launching their first location in Lubbock in the old Panera Bread location at 6807 Milwaukee Avenue.
The Toasted Yolk Cafe is known for its "boozy-breakfast" choices, along with a menu that goes from traditional breakfast to lunch items like brisket tacos, salads, sandwiches and more. They also will serve craft cocktails and beer. The Toasted Yolk began in Houston and since 2010 they have expanded in Texas and to locations in Ohio and Kentucky.
So when will The Toasted Yolk Cafe open here in Lubbock? In the past, the only thing we knew was that they were planning to open in the fall. Google says they will open in October, which isn't that far away. But according to a response from a question on a post on their Facebook page just two weeks ago, Toasted Yolk "should be opening next month." September is just days away, and crews have been working to get the location ready. The signs are up on Milwaukee Ave. for The Toasted Yolk and the hiring has begun.
Once The Toasted Yolk Cafe opens, their hours will be 7 a.m. to 3 p.m., Monday through Sunday. For more information, follow them on Facebook or at their official website.
30 Lubbock Restaurants With Online Check-In or Reservations
Look: Love Is in the Airbnb With These 5 Romantic West Texas Hideaways
30+ Photos of a Lubbock Home That Comes with a Custom Dog Washing Station
This gorgeous
Lubbock home
comes with its very own dog washing station.